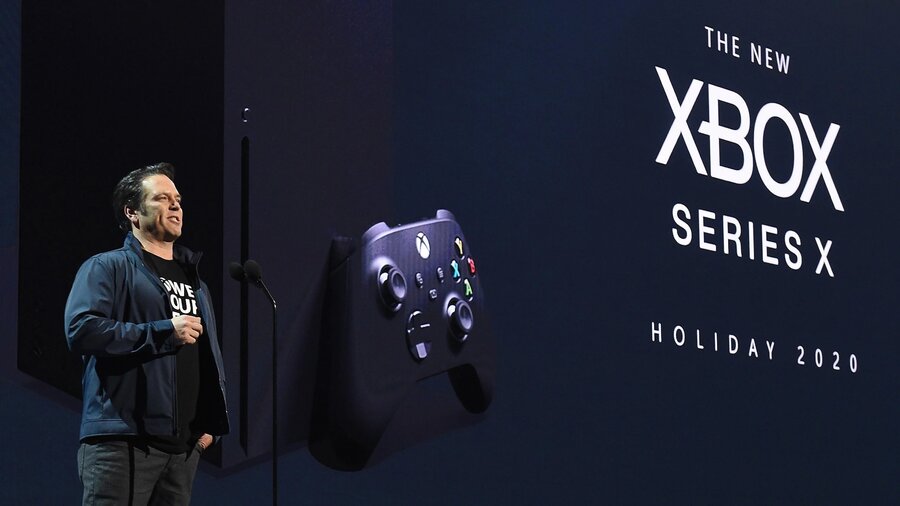 If you've been checking in with us here at Pure Xbox over the past few days and weeks, you'll have seen us talking a lot about this week's Xbox Games Showcase event taking place on Thursday!
It's been a while since the show was first announced however, so here's a refresher:
What Is July's Xbox Games Showcase Event?
Microsoft announced back in early May that it would be hosting monthly "Xbox 20/20" events in the lead up to the Xbox Series X's launch, with games from Xbox Game Studios being highlighted in July.
If you're unaware, Xbox Game Studios is the name of Microsoft's first-party publishing division, and includes developers such as 343 Industries (Halo), The Coalition (Gears), Turn 10 Studios (Forza), and many more.
Here's what the company said about July's event at the time:
In July, we will dedicate time to focus on the incredible games coming from Xbox Game Studios. A number of our studio teams are looking forward to sharing first looks at new gameplay, insights from development teams being optimized for Xbox Series X, and brand-new game announcements. We cannot wait to share this initial look at what some of those teams are working on.
Since then, Microsoft has reiterated that the event will feature world premieres and updated looks at some of the games it's already revealed.
"And yes, that includes your first-ever look at campaign gameplay from Halo Infinite."
When Is July's Xbox Games Showcase Event?
Here's when this week's Xbox Games Showcase event kicks off on Thursday, July 23rd:
Pre-Show: 8am PT / 11am ET / 4pm BST / 5pm CEST / 1am AEST (July 24)
Main Show: 9am PT / 12pm ET / 5pm BST / 6pm CEST / 2am AEST (July 24)
The main show is expected to last around an hour.
You'll be able to watch via the following links:
The pre-show will be hosted by Geoff Keighley on YouTube Gaming as part of Summer Game Fest, and will feature reveals, predictions, insights from YouTube creators, and more on some already-announced titles coming to Xbox.
What Games Will We See?
Halo Infinite has already been confirmed for the event, with developer 343 Industries set to provide a first look at the game's campaign. Double Fine's Psychonauts 2 will also definitely be a part of it, as announced by founder Tim Schafer back in May.
Aside from those games, it's mainly rumours for now. There are suggestions we may see a new Fable, and new Xbox studio The Initiative might showcase its first game (rumoured to be Perfect Dark), but the latter seems doubtful.
It looks like FIFA 21 might be part of the event, with an official reveal trailer set to drop at the same time as the Xbox Game Showcase pre-show at 4pm BST on Thursday.
There's also the potential that we might see the previously announced Senua's Saga: Hellblade II in some form, a new Forza Motorsport game, Gears Tactics and Microsoft Flight Simulator announcements for Xbox Series X, and more information on Xbox One games that will be Optimized for Xbox Series X such as Gears 5.
Battletoads (Xbox One) and Age of Empires III: Definitive Edition (PC) were also rated in two different regions recently, suggesting they might make an appearance at the event too.
A few weeks ago, well-known industry insider Shinobi602 suggested that Microsoft was planning to "absolutely bring the heat" for the event, and also mentioned that third-party games will be present.
Will The Xbox Lockhart (Series S) Be Revealed?
It's looking very unlikely. Although rumours have ramped up considerably about the existence of the Xbox Lockhart - Microsoft's unannounced, lower-spec alternative to the Xbox Series X - the latest reports have suggested it'll be announced in August, rather than July.
Furthermore, Microsoft's Aaron Greenberg confirmed on Twitter recently that the show will be focused entirely on games, with no business, devices or similar news set to feature.
Will Xbox Series X Pre-Orders / The Price Be Announced?
Again, this seems very unlikely due to the event's heavy focus on games. As mentioned above, Aaron Greenberg has suggested no business, devices or similar news will be part of the Showcase, so it doesn't look like we'll be getting pre-order information or a price just yet. Shouldn't be too long now though!
How excited are you for this week's Xbox Games Showcase event? Let us know in the comments.