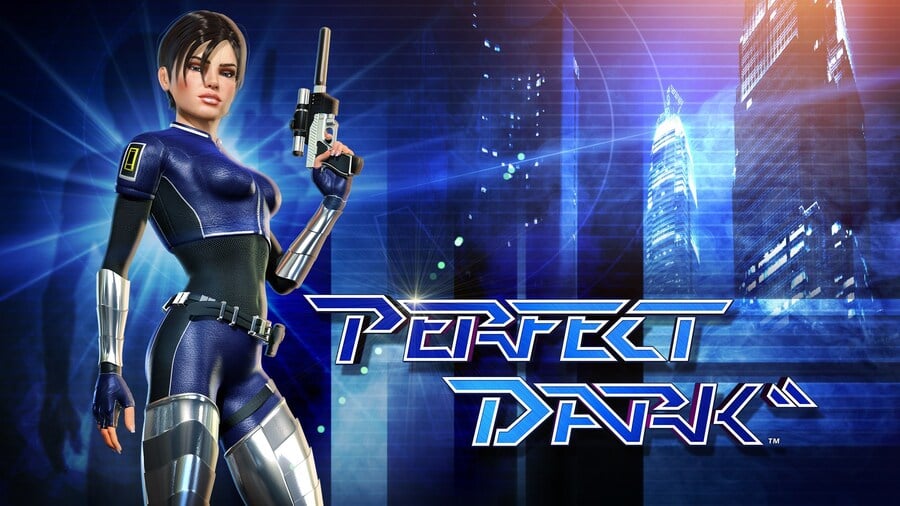 We've been hearing rumours about a potential new Perfect Dark game for a few years now, but recently, more hints have cropped up suggesting it could be on the cards for Xbox Series X. The franchise hasn't seen a release since the remaster of the original Perfect Dark for Xbox 360 back in 2010.
Earlier today, it was noted on Reddit that prominent industry leaker Vergeben had shared a list of insider info prior to E3 2019, with the majority of it ultimately proving to be true. Interestingly, one of those suggestions was that a new Perfect Dark game was in development for Project Scarlett (later to be renamed Xbox Series X), but at the time, the leaker wasn't sure when it was going to be announced.
Previously, Head of Xbox Phil Spencer sent fans into a frenzy back in January after highlighting that he'd talked to Xbox Game Studios developer The Initiative, teasing that the studio was "challenging themselves to do new things (and old things) in new ways", drawing up plenty of Perfect Dark speculation:
The topic also came up last week following an industry insider hinting at the type of games coming to Xbox Series X. He noted that the system would feature ""gorgeous fantasy worlds," "big sci-fi" and "reboots", with some fans pointing out that Perfect Dark certainly appeared to fit into the latter category.
Finally, Phil Spencer also spoke to IGN recently about The Initiative, and while he wouldn't be drawn into suggesting what the developer was working on, he talked more with host Ryan McCaffrey in a follow-up about how Xbox approaches new IP and working on classic franchises:
"The balance between new IP and games that people love in our portfolio is something that Matt [Booty, Head of Xbox Game Studios] and I spend time on... Having that mix so that people (…) those emotions that you had in playing those games and feeling those games and what they were about, but bringing up to modern standards with new sensibilities and design, while also exciting people with brand new things that people have never seen before, I think the mix that we have coming up that we're going to talk to people about is really strong there."
So, what do you think? Is a new Perfect Dark game in the works for Xbox Series X, and is it being developed by The Initiative? Let us know what you think in the comments.
[source reddit.com, via twitter.com, youtube.com]