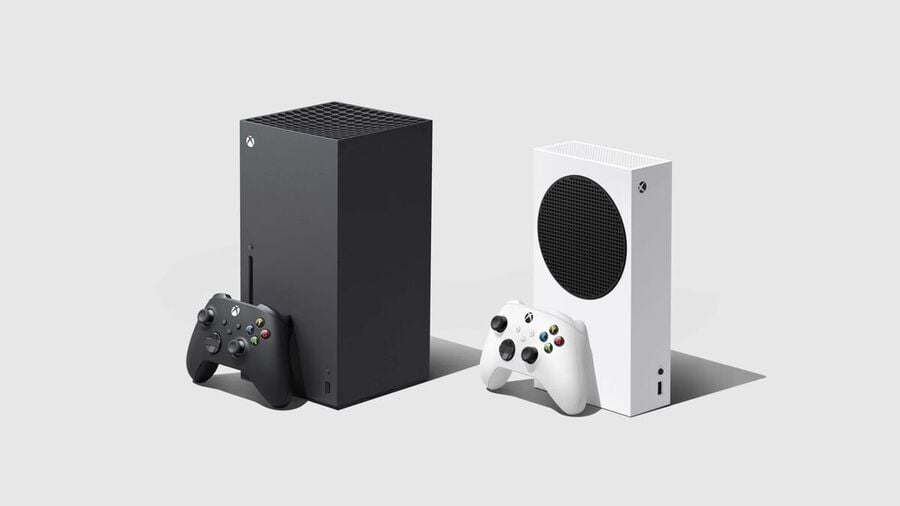 The time is getting ever closer for Microsoft to bring its next-generation of consoles kicking and screaming into the world. By now, you will very likely be aware that two versions of next-gen Xbox devices will be available - the Xbox Series X and the Xbox Series S. But which one should be grabbing your attention this November?
Let's take a look at the differences between the two:
Price & Release Date
We'll get this out of the way first of all, as it's likely to be one of the biggest deciding factors in your purchase.
The full fat Xbox Series X will set you back £449 / $499 at launch (the same price as the standard PlayStation 5), while the Xbox Series S is the most affordable next-gen system around at £249 / $299.
Here are the Xbox Series and PS5 prices for comparison:
Xbox Series S = £249.99 / €299.99 / $299.99
PlayStation 5 Digital = £359.99 / €399.99 / $399.99
Xbox Series X = £449.99 / €499.99 / $499.99
PlayStation 5 = £449.99 / €499.99 / $499.99
Both consoles will be available to pre-order from Tuesday, 22nd September, with a release date of November 10th, 2020. In addition, the Xbox All Access program will allow you to split the cost of each system over low monthly payments with no upfront costs - and that includes 24 months of Xbox Game Pass Ultimate.
With Xbox All Access, you can get a next-generation Xbox with 24 months of Xbox Game Pass Ultimate with no upfront cost, for just $34.99/month for 24 months for Xbox Series X and $24.99/month for 24 months for Xbox Series S.
Design & Size
The two consoles look very different - the Xbox Series X is an all-black console and has similar aesthetics to a PC tower (or a fridge, as the meme suggests), while the Xbox Series S arrives in white and is much, much slimmer in size. If you're struggling for space in your TV cabinet, this is something to keep in mind.
That said, the Xbox Series X has been designed to be unobtrusive and minimalistic. It measures 15.1 cm × 15.1 cm and is 30.1 cm high in its vertical orientation, and the unit can also be used on its side also.
The Xbox Series S is about 60% by volume smaller than the Series X, measuring 27.5cm in height when stood up vertically. The depth is 15.1cm and it is 6.35cm wide.
Which one looks best? That's completely up to you!
Tech Specs
While the cheaper Xbox Series S stands up favourably to the more powerful Series X, it's in some of the technical specifications that we see the compromises that were made to hit the lower price point.
Both consoles are powered by a custom Zen 2 eight-core processor - the Series X CPU runs at 3.8GHz per core (3.6GHz with multi-threading) and the S runs slightly slower at 3.6GHz (3.4GHz with multi-threading).
More differences can be found in the graphics processing, with the Series X offering a mighty 12 TFLOPS (52CUs at 1.825GHz) of RDNA 2 graphics, while the cheaper Series S has 4 TFLOPS (20CUs at 1.565GHz) of RDNA 2 graphics.
The Series X also comes loaded with 16GB of GDDR6 RAM, while the Series S only has 10GB.
The crucial detail here is that the Xbox Series X is targeting games to run at full 4K resolution at 60 frames per-second, while the Xbox Series S is only targeting 1440p, also at 60 frames per-second. So while the Series S is still a very competent next-gen console (described as "amazing" by Dirt 5 dev Codemasters), you can generally expect games to look and sometimes perform better on Series X.
"The primary difference between Xbox Series X and Xbox Series S is in resolution. Through talking to our customers, we found that many of our fans prioritize framerate over resolution, so we wanted to build a console that didn't require a 4K TV."
So, if you're big on performance and you want to take advantage of your 4K television, you might be best off stumping up the extra cash for the Xbox Series X. If you just want a cheaper option to play the next generation of Xbox games without the added benefits, the Xbox Series S is also a worthy choice.
Storage Capacity
One of the greatest things about both next gen console variants is that they come bundled with SSD storage which will greatly minimise loading times when compared to the old clunky hard drives of last gen.
The Xbox Series X comes with a mighty 1TB internal SSD, so you can store lots of lovely games on it. There is also an expansion slot for an additional proprietary 1TB SSD Expansion Card which will be available.
The cheaper Series S comes packed with a 512GB SSD, so it might mean you are deleting and redownloading your digital purchases more frequently. That said, games will reportedly be 30% smaller on the Series S, and you can again use that expansion slot to improve storage capacity if need be.
Additionally, both consoles will support external USB hard drives to provide additional storage, but you'll still need to move next-gen games to the internal SSD or Expansion Card when you're ready to play them. Xbox (original), Xbox 360 and Xbox One games will work perfectly off that external USB, however.
Disc Drives & Games
The Xbox Series X offers a 4K Ultra-HD Blu-ray drive, meaning you can still buy games in boxes and trade them in when you are bored of them, as well as play any DVD and Blu-ray movies you might have.
The Xbox Series S has no Blu-Ray drive, so this means your home entertainment will all need to be streamed, and of course you will not be able to play disc based games either.
However, with Xbox Game Pass, you might find that you don't have any use for a disc drive anyway!
As for the games, both the Xbox Series X and Xbox Series S will play next-generation titles, as well as thousands of backwards compatible games from the original Xbox, Xbox 360 and Xbox One. Both will also receive improvements for older titles, but only the Xbox Series X will be able to take advantage of the Xbox One X Enhancements that have been applied to certain games in recent years.
Which Console Should You Buy?
Both the Xbox Series X and Xbox Series S are both very capable machines and will be a great investment for next-generation gaming. Clearly there is a big price difference between the two, so the one you should buy will largely depend on your budget.
If you are an Xbox fan who wants to dabble with Xbox Game Pass, for example, and/or you don't care much for 4K visuals, then we'd probably recommend going the cheaper route and picking up the Xbox Series S.
If you're a hardcore Xbox fan and you really want to make use of your 4K TV and the added performance though, it looks like it'll definitely be worth saving up to buy the ultra-powerful Xbox Series X.
Which console are you currently leaning towards? Got any questions for us? Let us know below.