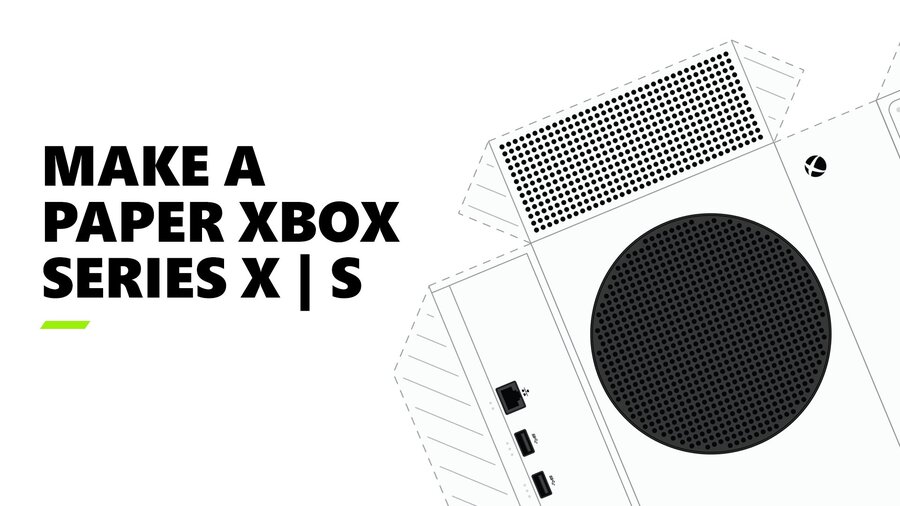 Want to get your hands on an Xbox Series S and/or Xbox Series X two months before release? Well, you can - just as long as you don't mind that they're made out of paper!
Microsoft has come up with these neat paper placeholders for both systems that you can download from the Microsoft website both in full-scale and 1/3 forms, and all you need is scissors and some glue to put them together.
These aren't actually intended as a novelty thing, but rather to give you an idea of how big the two systems are, and how they will "fit into your lifestyle." Worried about whether the Series X will sit in your TV cabinet? Wondering whether to place your new system vertically or horizontally? Now you can test it out to scale.
Let us know if you find these useful, and share your paper placeholder photos in the comments below!