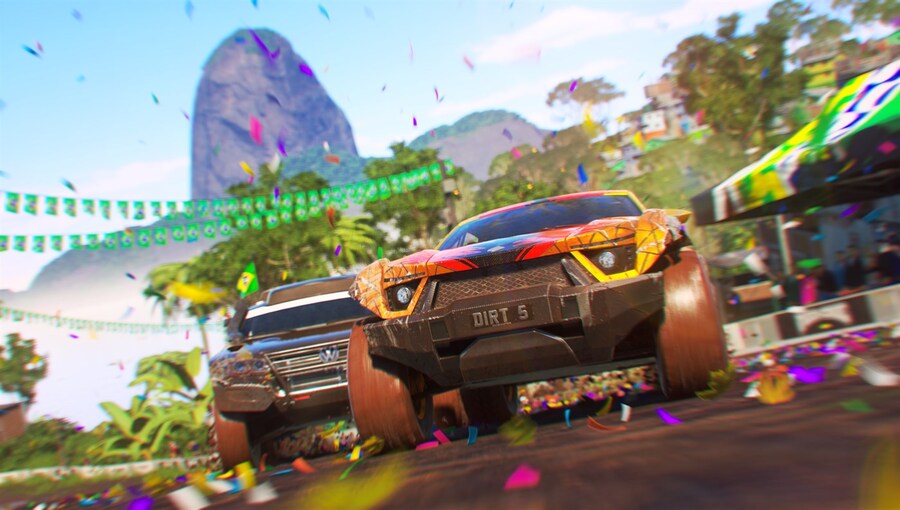 Codemasters technical director David Springate spoke to Eurogamer's Digital Foundry earlier today as part of the PAX x EGX event, talking a bit about how Dirt 5 will work on next-generation consoles.
As part of this, he was asked specifically about the Xbox Series S and its capabilities, confirming that recent footage of the title was captured on the console's dev system, and praising the Series S as "a great piece of kit, amazing."
In regards to its lower spec compared to the Xbox Series X, as well as bringing Dirt 5 to current-gen platforms such as Xbox One and PlayStation 4, here's what Springate had to say:
"To be honest, it's really easy [to develop for the Xbox Series S]."

"It has less RAM, there's less that you're going to be able to do, but are you going to notice? If we put 4K assets in the Xbox Series X version and they're not available in the Series S version, if the Series S version is running at say 1440p, are you going to notice that those textures aren't there? Does that matter? And is that really the experience that's aimed at that person that has spent £250 buying a Series S?
In terms of development, it really just comes down to - we have higher resolution texture packs that are available for the higher-end consoles that can do that, and then we just dial back resolutions and sometimes things like the amount of crowd or intensity of weather or shadow quality, things like that, for the different platforms."
The director also confirmed that Dirt 5 is attempting to implement multiple performance modes across all consoles, with 60fps and 120fps options on the table for the Series S, and even the potential of a "locked" 60fps option, allowing the default version to "look a little nicer" but frame out in "very extreme circumstances."
What do you make of Springate's comments on the Xbox Series S? Let us know below.
[source eurogamer.net]