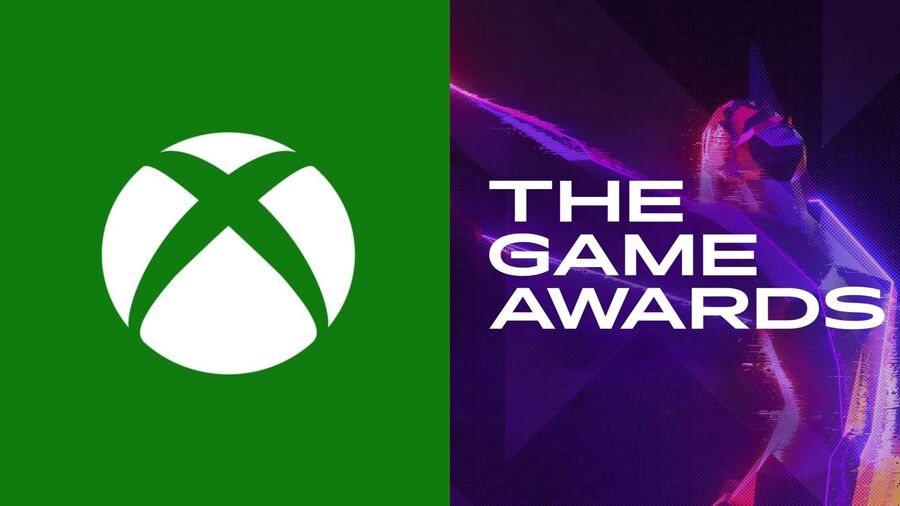 The Game Awards 2020 is right around the corner, taking place next week on Thursday, December 10th at 6:30pm EST / 11:30PM GMT, and once again, it looks like Xbox is set to be in attendance for the (virtual) event this year.
Xbox boss Phil Spencer dropped a bombshell at The Game Awards 2019 by revealing the Xbox Series X for the first time, and while we're not expecting anything quite that big in 2020, here's what we think we could see...
More Xbox Game Pass Additions For December
The Xbox team signed off its recent unveiling of 17 more games for Xbox Game Pass in December by telling fans it would "see you at the Game Awards", so it definitely sounds like there might be more Game Pass additions to be revealed at the show. Microsoft might want to promote the arrival of EA Play as part of Xbox Game Pass for PC on December 15th as well, maybe along with some new Game Pass Perks.
Matt Percy, general manager of business and content planning for Xbox Game Pass, recently added to the speculation by hinting that the team is "just getting warmed up ahead of the holiday season", and with no specific games revealed past December 10th as of yet, there's every chance we'll get more reveals on the day itself.
News On Gears 5's 'Hivebusters' Single-Player DLC
As if enhancing Gears 5 for Xbox Series X and Xbox Series S with 120FPS multiplayer wasn't enough, The Coalition also recently revealed to IGN that it has single-player story DLC in the works for December. Titled "Hivebusters", it'll have an estimated playtime of 3-4 hours, and will be available on Xbox One, Xbox Series X|S and PC.
We're already well into December, and The Coalition has yet to reveal any further details about this single-player DLC (at the time of writing), so we're assuming it might be being saved for The Game Awards. Hopefully a release date is on the cards, and we might even get a sneak peek at a trailer as part of the event. Bring it on!
A First Look At What The Initiative Is Working On
We've spent the entire year here at Pure Xbox reporting on rumours about what new Xbox studio The Initiative might be working on, but ultimately, there's been no official word at all so far. In fact, there's even been a suggestion that The Initiative might be working on multiple games, but it's all hearsay and speculation at this point.
Considering the massive amount of hype surrounding the studio, which is filled with talent that has worked at the likes of Naughty Dog, Rockstar Games, Bungie, Crystal Dynamics and more, we're hopeful Microsoft might finally give us a taste of what The Initiative has in the works, even if there's no sign of a release anytime soon.
Details On The Rumoured Halo x Fortnite Crossover
Epic Games and PlayStation made a big splash earlier this week when God of War's Kratos was revealed as coming to Fortnite along with a selection of accessories and emotes. At the same time, rumours (and allegedly leaked screenshots) were doing the rounds on social media that Halo might be getting in on the action as well, specifically in the form of a Master Chief skin, additional items and even a Limited Time Mode.
We still don't know if there's any legitimacy to these reports, but we'd love to see it either way - and the particularly interesting part is that it would likely bring Master Chief to PlayStation for the very first time. Will we see an announcement about this at The Game Awards? It's a crazy prospect, but anything is possible...
Updates On Various Xbox Game Studios Titles
There are lots of first-party Xbox games currently in development by various studios at Microsoft, and it'd be great to get an update-or-two on them at The Game Awards 2020. Perhaps another teaser for the highly-anticipated Fable? Or maybe another look at Senua's Saga: Hellblade II, which was first unveiled at last year's event?
And what about the games in the pipeline for the near future? Psychonauts 2 still doesn't have a release date yet, so The Game Awards seems like a great place to announce it. Will we get more news on Halo Infinite? And what about Microsoft Flight Simulator, which we're all eagerly awaiting a release date for on console? So many possibilities!
What do you think we'll see from Xbox at The Game Awards 2020, if anything? Let us know down below.