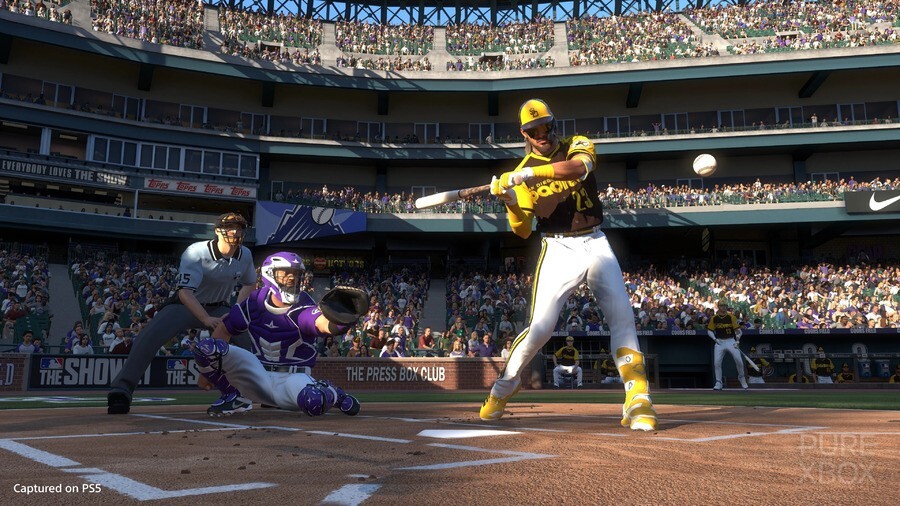 Well, well, well! Have you recovered from yesterday's news yet? We were hit with the absolute bombshell (seriously, we had to do a triple-take to make sure it wasn't an April Fools' joke) that Sony's MLB The Show 21 would be coming to Xbox Game Pass on day one of launch - yes, a PlayStation Studios title entering Game Pass!
It's an absolutely incredible move which we're assuming Sony will have something to say about in the relatively near future, as Game Pass subscribers are theoretically getting this for 'free', while PlayStation users are currently being forced to cough up full price for a chance at playing MLB The Show 21 on PS4 or PS5.
From an Xbox perspective, it's great news - especially for sports fans! With the reveal of MLB The Show 21 coming to Game Pass at launch, along with NHL 21 and FIFA 21 entering Game Pass Ultimate via EA Play over the next few weeks, the service has become an absolute gold mine and an essential subscription for fans of the genre.
In terms of just current mainstream sports games, Xbox Game Pass will include Cricket 19, eFootball PES 2021, FIFA 21, Football Manager 2021: Xbox Edition, Madden NFL 21, MLB The Show 21, NBA 2K21 and NHL 21 by May, and that's not even including other older and beloved sports titles such as Codemasters' F1 2019 (which will likely be replaced soon with the 2020 version), as well as even Xbox 360 games such as Fight Night Champion.
It wasn't always this way, though. This writer is personally a huge sports game fan, and for a long time I felt as though Game Pass was heavily lacking on the sports front. It's only really in the past year - and especially with the inclusion of EA Play this past November - that the genre has grown significantly on the service, and I'm all for it.
If you'd have said to us this time last year that we'd be playing MLB The Show 21 on Game Pass on the day of launch in April 2021, we'd have said you were crazy. But this has been a crazy year for Microsoft and Xbox, and this latest announcement has once again highlighted the seemingly limitless potential of Xbox's incredible subscription service.
Are you a big sports fan on Xbox? What do you think of the MLB news? Tell us down below.