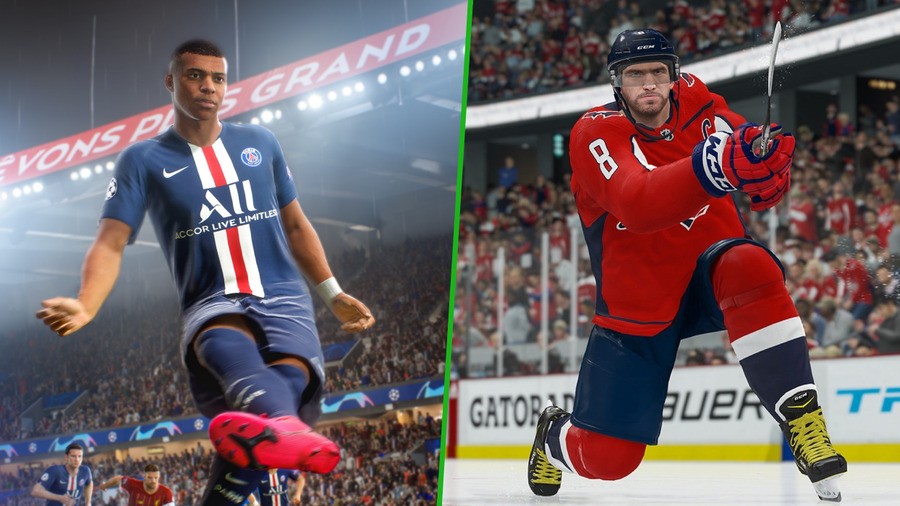 We've got some great news for fans of EA's sports titles! It was revealed recently that NHL 21 would be coming to EA Play in April, and now we've got a date - April 12 - while the mega popular FIFA 21 will also be joining EA Play this May, and both will be available at no extra charge with your Xbox Game Pass Ultimate membership!
There's no official date for FIFA's arrival as of yet, but we only need to wait just over a week for NHL:
While it hasn't been confirmed, we're pretty sure you'll be able to get access to both the last-gen and next-gen versions of FIFA 21 when it arrives on the service for Game Pass Ultimate members. NHL 21 isn't optimised for next-gen.
NHL 21 joins Outriders and Second Extinction as the only confirmed Xbox Game Pass additions for April 2021 at the time of writing, although we're expecting more upcoming games to be announced at some point next week.
Excited to jump into NHL 21 and FIFA 21 with Xbox Game Pass Ultimate? Let us know down below.