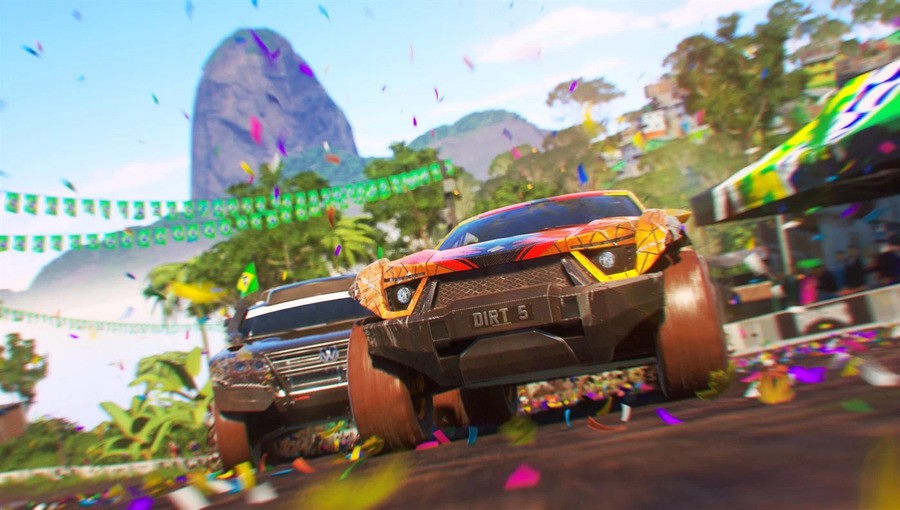 Welcome to the weekend! There's plenty to check out on Xbox again over the next couple of days, including a new batch of Xbox Game Pass titles, various Free Play Days additions, and the usual weekly Xbox sale.
Here's what we're playing over the next couple of days:
Fraser Gilbert, News Editor
Is it the weekend already? I'll probably spend the next couple of days jumping into Elite: Dangerous on Xbox Game Pass for the first time, which I've always been interested in, but also overwhelmed by. Now that it's on Game Pass for (hopefully) a long time, I can be patient and try and get into it gradually. Any tips?
I've got a couple of a racers on the go at the moment as well. Codemasters' excellent Dirt 5 has recaptured my attention again since being added to Game Pass, and the mayhem-fuelled Wreckfest is another Game Pass title I'm really enjoying at the moment - I just hope it can get an FPS Boost to 60 frames on Series X in the near future!
Finally, I'm also part of that MLB The Show 21 technical test at the moment, which is ongoing for a few more days. Unfortunately I can't talk about it, but I'll definitely be stepping up to the plate a few times this weekend.
Have a good one, folks!
Daniel Hollis, News Reporter
Going to have a bit of a rave this weekend, after our lovely news editor alerted me to Fuser being a free game last weekend, it's taken over my life - thanks Fraser! Mixing Rick Astley with Justin Timberlake made me immediately drop a large sum on the game and its extra songs. No regrets.

Outside of spinning some decks, I'll be alternating between my lengthy adventure in Assassin's Creed Valhalla, and also checking out the Outriders demo, which I'm really curious about!

Finally, after the exciting announcement of Subnautica Below Zero, I'm going to jump back into the original to dip my toes a little bit through Xbox Game Pass. I remember being startled by some strange underwater beast last time and I haven't returned, so hopefully I can pluck up the courage to dive back in.

Have a fun and safe weekend, everyone!
PJ O'Reilly, Freelance Contributor
Hello. This weekend I'll be slowly but steadily continuing my playthrough of the excellent Pillars of Eternity 2: Deadfire whilst making a little bit of time to jump into both Dirt 5 and Elite: Dangerous, the latter of which I may have got just a teensy bit addicted to a few years back on PC – I'm sure I'm too old and sensible to let that happen again, right?
Elsewhere, I've been spending a ton of my spare time getting to grips with the intricacies of NBA 2K21 and am really looking forward to another couple of American sports giants, in the form of Madden 21 and NHL 21, arriving on EA Play (and therefore Game Pass) at the beginning of March and April respectively. So many sports games, and just in time to get nice and fit for the end of lockdown!
Have a good weekend whatever you're doing or playing and stay safe out there.
Which Xbox games will you be playing this weekend? Let us know in the comments.