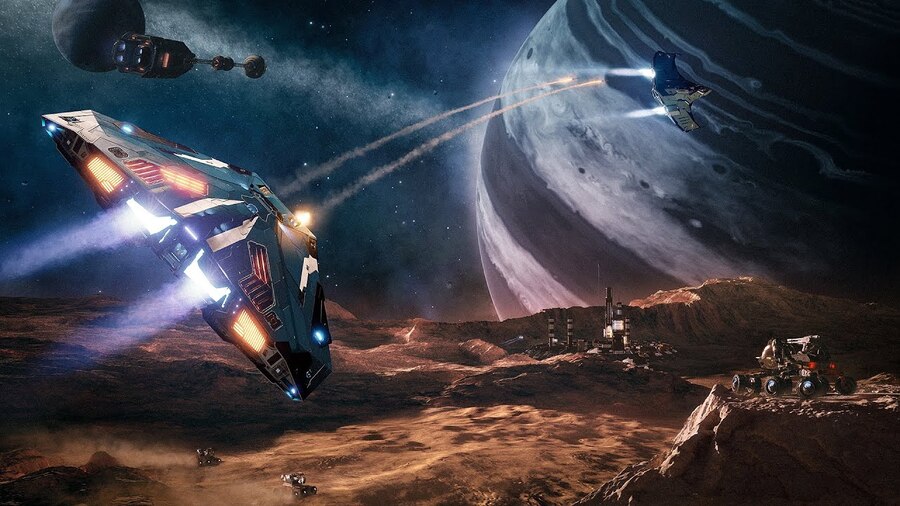 It's Xbox Game Pass time! We've got another four games joining the service today, two of which are brand-new to the service (Dirt 5 and Elite: Dangerous), and two of which have now been added to Game Pass for PC as well.
Here are the new games you can download with Xbox Game Pass today:
Play along through the mammoth summer of cricket with Cricket 19 – The Official Game of the 2019 Ashes. The complete cricket simulation from Big Ant Studios, the leading name in authentic, realistic cricket action, Cricket 19 will allow you to lead the English to ODI and Ashes glory on home soil!
Dirt 5 (Console, PC, Android)
Whilst respecting the heritage and retaining the DNA of the franchise, DIRT 5 writes a new chapter in the legacy of DIRT – bolder and braver than ever before. New features, new innovations and a fresh approach make DIRT 5 a hub of off-road racing, style and culture, where you can constantly create highlight-reel moments.
Elite Dangerous is the definitive massively multiplayer space epic, bringing gaming's original open world adventure to the modern generation with a connected galaxy, evolving narrative and the entirety of the Milky Way re-created at its full galactic proportions.
The long-awaited third game in the groundbreaking SUPERHOT franchise - MIND CONTROL DELETE gives you more insight into the world of SUPERHOT, more story, more signature gameplay. Keep dancing the slow-motion ballet of destruction for so much longer than ever before.
Interested in any of these new Xbox Game Pass titles? Let us know in the comments.