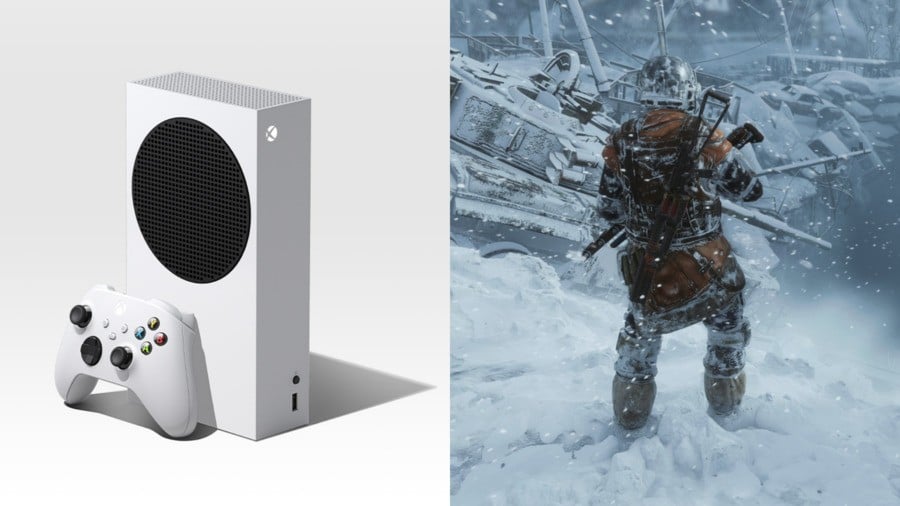 A few developers have previously revealed their opinions on the Xbox Series S and its lower specs, and in the case of Metro Exodus dev 4A Games, a "compromise solution" for the console is currently the way forward.
The full details of Metro Exodus' next-gen patch was outlined yesterday and revealed the Xbox Series S version is aiming to hit 1080p with full raytraced reflections, as well as 60 frames per-second. However, as discussed in an interview with Wccftech, chief technical officer, Oleksandr Shyshkovtsov, said that the team has a compromised solution right now, and they're not quite happy with it.
"The RAM is not an issue for us (currently), but GPU performance presents challenges for future titles. Our current renderer is designed for high spatial and temporal resolution (read: 4K @ 60 fps). It is stochastic by nature. Dropping any of those would require us to do more expensive calculations dropping performance even further. We have a compromise solution right now, but I am not satisfied with it yet."
While the extra work may have to be put in, many developers have praised the technology residing within the Xbox Series S. The Falconeer's dev commented on how they were surprised "just how powerful the Series S is", while a Codemasters dev also said that "it's really easy" to develop for. Hopefully 4A Games manages to use the Xbox Series S to its full advantage to deliver some great next-gen experiences.
Are you excited to jump back into Metro Exodus? Let us know in the comments below.
[source wccftech.com]