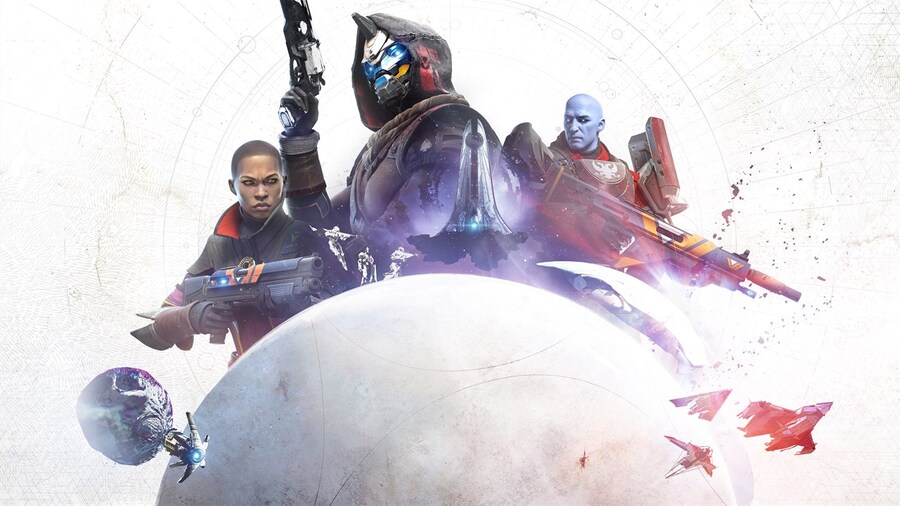 Welcome to the weekend! It's been a very busy week in Xbox world, highlighted by Microsoft's landmark acquisition of ZeniMax Media, as well as Xbox Series X & S pre-orders going live.
There's still plenty of new content to enjoy on Xbox One over the next few days as well. We've been treated to various Xbox Game Pass additions including Destiny 2's Forsaken and Shadowkeep expansions, along with three more Free Play Days titles, and over 100 games, bundles and add-ons in this week's Xbox sale.
Here's what we're playing over the next couple of days:
Fraser Gilbert, News Editor
I've never really been a big Destiny 2 player, but now that the Forsaken and Shadowkeep expansions have been added to Xbox Game Pass (with Beyond Light on the way in November), I feel like I need to give it another go. It's going to be really nice to play it in 4K, 60fps when it arrives on Xbox Series X as well.
Elsewhere, I'm still putting quite a lot of time into Tony Hawk's Pro Skater 1 + 2. I finished the main campaign ages ago (and I still think it's bizarre that I have no option to restart it), but I'm finding myself playing the speedrun mode quite a lot, as well as going back and collecting the stat points for each of the different skaters.
And finally, I'm still in two minds as to whether to pick up Forza Horizon 3 before it's delisted on Sunday. I've played a lot of the game before but I still don't own it, and while I recognise that it's a fantastic game, I just don't know how bothered I am, especially with Forza Horizon 4 being enhanced for Xbox Series X. I don't know, we'll see!
Have a good weekend, folks.
Liam Doolan, News Reporter
This weekend to celebrate the launch of Halo 3: ODST being added to Halo: The Master Chief Collection on PC, I'm diving back into the collection on my Xbox One X. I'm still also slowly working my way through the main campaign, as it's been years since I properly played each of them from start to finish.
Rocket League is another game I'm curious to revisit now that it's gone free-to-play. I admittedly haven't touched this one in ages, so it'll be interesting to see how much of it is still the same now that it's operating under Epic Games.

After Microsoft's acquisition of ZeniMax Media (for a whopping $7.5 billion) earlier this week, I'm also in the mood for some Bethesda games. I bought The Elder Scrolls V: Skyrim - Special Edition, so over the next few days I'll be returning to my adventure in that. Maybe if I can get some extra time, I'll play DOOM as well to celebrate.

Enjoy your weekend, everyone!
PJ O'Reilly, Contributing Writer
Hello. After a very brief Twitter conversation with some of the guys here I have somehow found myself spending the past few evenings blasting through Split/Second for the first time ever and it's an absolute riot! I'm not sure how it passed me by back when it released but I'm rectifying the situation now, viciously drifting round corners, catching some massive air off ramps and blowing the bejeezus out of anyone with the temerity to drive in front of me.
Elsewhere, my finger has been hovering over the download button on Destiny 2 and its Forsaken and Shadowkeep DLC on Xbox Game Pass, but I just don't think I'm ever gonna have the time to play through it all over again. What a great addition to the service if you've yet to play it though!
Have a good weekend, whatever you're playing and stay safe out there.
Which Xbox games will you be playing this weekend? Let us know in the comments.