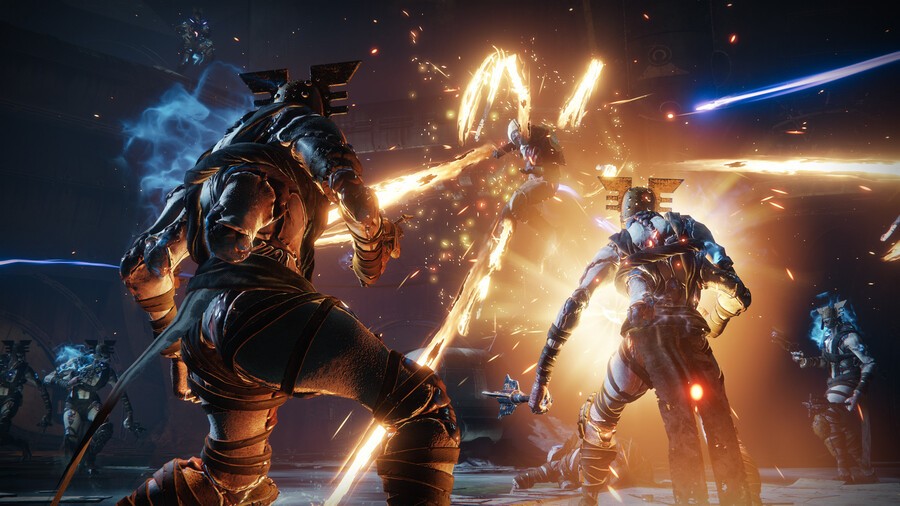 It's been a very busy day in the world of Xbox, and we hope you were able to secure your Xbox Series S and/or Xbox Series X pre-orders! Now, you can kick back with some scorching new Xbox Game Pass additions.
The first of these is Destiny 2 - specifically, the Forsaken and Shadowkeep expansions for the game, both of which are available at no extra charge with Xbox Game Pass.
And it's good news for Halo fans, as Halo 3: ODST is now included with Xbox Game Pass for PC as part of Halo: The Master Chief Collection, and ODST Firefight is now available on both Xbox One and PC.
Here are the new games and expansions you can download with Xbox Game Pass today:
Following years of strife, what remains of the Reef has fallen to lawlessness. You and Cayde-6 are sent to personally investigate the recent unrest. Upon arrival, you soon discover the most-wanted criminals in the Prison of Elders have organized an escape. Beyond the Vanguard's authority, you'll pursue these fugitives deep into the Reef. Explore new regions, awaken new powers, earn powerful weapons, and uncover long lost Awoken secrets. The hunt is on.
As heroes turn their attention to the frontiers of our galaxy, new nightmares have emerged. Join Eris Morn on the Moon, arm yourself with new Exotic gear, and brave the Black Garden and Pit of Heresy. You must confront a sinister evil before it reaches out to cast humanity back into an age of darkness.
Now optimized for PC, experience the events preceding Halo 3 through the eyes of Orbital Drop Shock Troopers (ODST) as they return to familiar ground and attempt to uncover the motivations behind the Covenant's invasion of New Mombasa. Isolated and vulnerable, use stealth and precision to survive the dangers of the Covenant occupation in a gripping new take on combat in the Halo universe.
ODST Firefight is joining Halo: The Master Chief Collection for the first time with online matchmaking, dedicated servers, and new custom game modes! Grab some friends and hop into the fan-favorite mode as you take out wave after wave of Covenant invaders across 10 legacy maps.
Interested in any of these new Xbox Game Pass titles? Let us know in the comments.