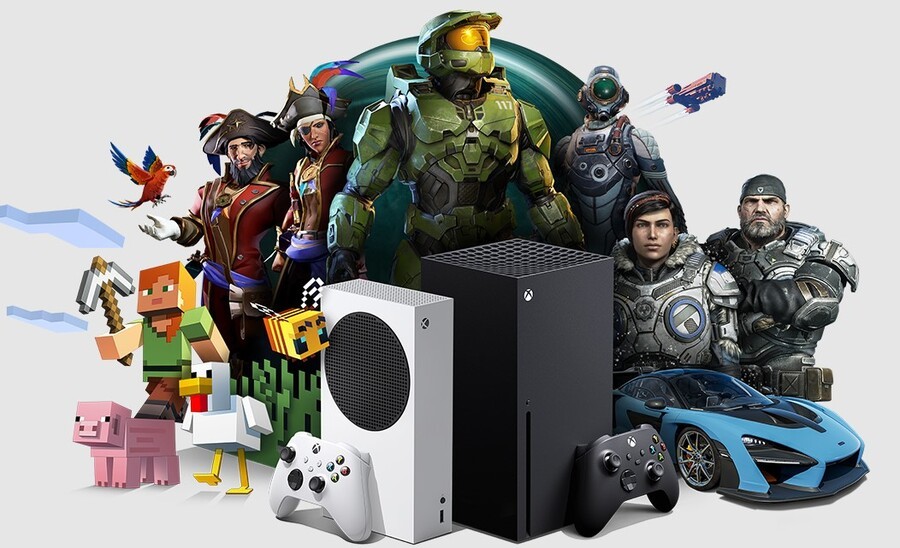 Have you recovered from the last couple of days in Xbox land yet? We certainly haven't! It's been a very busy 48 hours-or-so for Microsoft following an unexpected leak in the early part of Tuesday, but the company recovered admirably, and there's a very evident sense of positivity radiating from the brand right now.
Let's start with that Xbox Series S reveal. It's almost unthinkable that Microsoft is willing to make its highly impressive next-gen Series S console available for just £249 / $299 at launch, but that's exactly what it's doing. It's unlikely that Sony will be able to match that figure with the PS5 (even the digital edition), but more importantly, it's going to provide countless Xbox users with an affordable next-gen experience from day one. Big win.
And in order to enhance that idea of accessibility further, Microsoft is going all-in with its Xbox All Access payment plan service, offering some seriously tempting deals at 0% APR with no upfront costs included. Because of this, you can get an Xbox Series S for just £20.99 / $24.99 per-month (with 24 months of Xbox Game Pass Ultimate), and the price only increases slightly if you want the Xbox Series X instead.
That Xbox Game Pass subscription is going to be very important to the future of these consoles as well, especially given that Microsoft has now partnered with EA to integrate EA Play into the service, which includes the likes of Star Wars Battlefront II, FIFA 20 and many other great titles included at no extra charge, along with free trials of upcoming games, discounts on EA products and much more.
Compare all this to the Xbox One launch in 2013, and it's night and day. Back then, a brand-new system would cost you £429 / $499 in one upfront payment, and there was no such thing as Xbox All Access or Xbox Game Pass - not to mention the thousands of titles available through backwards compatibility along with Smart Delivery, which provides free next-gen upgrades of selected games at no extra charge. It's a complete turnaround.
While Microsoft unfortunately won't have Halo Infinite as its big Xbox Series S / X launch title this November, the company is ensuring you'll still get serious bang for your buck come release day. And most importantly, it's also making sure that everyone has an opportunity to join the party on November 10th. We can't wait.
How do you feel about all the announcements Microsoft has made this week? Let us know below.