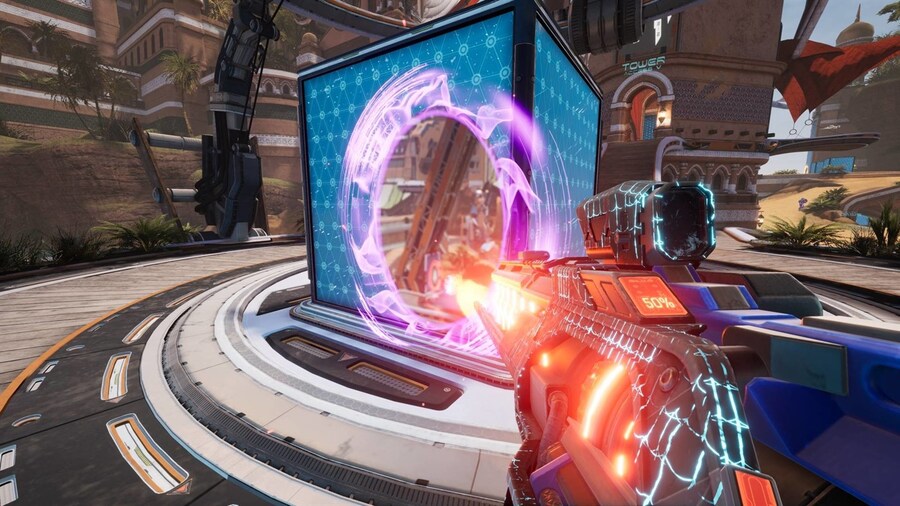 Splitgate has become something of a sleeper hit. With little to no hype before its release, the success it has today is something nobody could have predicted. Better yet, the team at 1047 Games has now partnered with Xbox to bring some free cosmetics for Game Pass Ultimate members.
With the XTREME Perks Bundle, players can grab a few epic weapon skins, along with an epic character skin and banner. All of these are said to be exclusive and can be obtained by visiting the 'Claim Your Perks Now' screen on the Xbox Game Pass section of the dashboard. You have until November 30 to redeem the free pack.
A free Xbox Series X and Series S upgrade is also in the works for Splitgate, however the team is focusing on ironing out ongoing server issues for now. Due to the game's popularity, the team has buckled under the demand but is beginning to get a handle on the situation.
The developer has said it's "working [its] tails off" to ensure players are receiving a smooth experience. As it stands, the situation has improved drastically over the past few weeks, and the delay of its full launch has allowed the team to work on ensuring the online experience is as polished as it can be.
Have you been checking out Splitgate recently? Let us know in the comments below.
[source https]