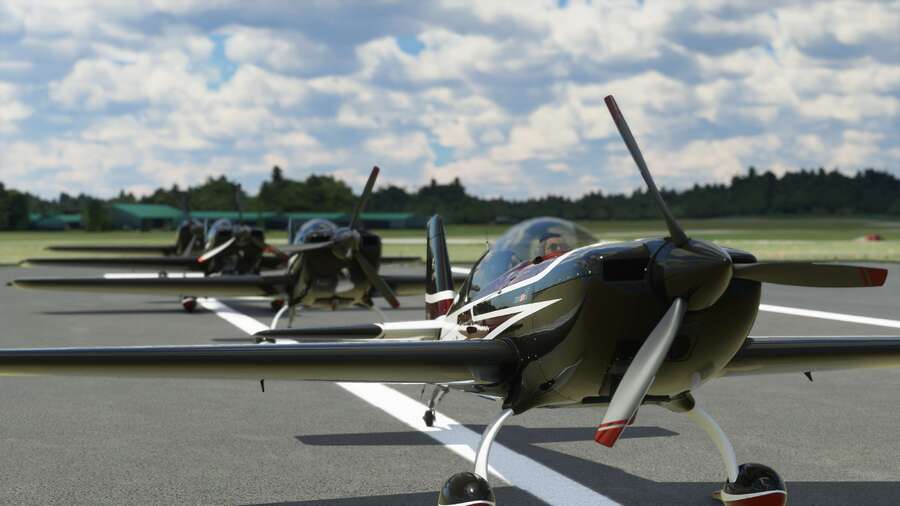 Welcome to the weekend! There's so much to check out on Xbox over the next few days, including a batch of major Xbox Game Pass additions, two more Free Play Days titles, and of course, the ongoing Xbox Summer Sale.
Here's what we're jumping into over the weekend:
Fraser Gilbert, News Editor
Anyone else feel like they can't keep up with all the great games hitting Xbox Game Pass at the moment? There's so much I want to try this weekend, from Raji: An Ancient Epic to the new single-player adventure Omno, but I'm not quite sure how I'm going to find the time. It's a good problem to have!
I definitely want to jump back into Microsoft Flight Simulator and enjoy a few flights this weekend too, most likely in the UK so I can sample the free UK & Ireland World Update more thoroughly. I've set myself the goal of trying to visit all 92 Premier League / EFL stadiums in the UK, which is certainly going to take some time!
Finally, I was also lucky enough to get into the first Halo Infinite Technical Preview, so that's what's taking up the rest of my time. I've only been able to dip into it a little bit so far, but there are still a couple of days to go yet.
Have a good weekend, folks!
Daniel Hollis, News Reporter
I'm on an indie binge at the moment. Xbox Game Pass is enlightening me to some absolutely fantastic experiences, along with some other games I'm checking out.
On the Game Pass front, I'm currently about halfway through Last Stop and I'm pleasantly surprised. There's not much in terms of actual gameplay, but the narrative has sunk its claws into me. I'm also replaying Bug Fables after 100%ing the game on my Nintendo Switch last year, and of course, it still holds up.
I've also checking out The Forgotten City, a once Skyrim mod turned full game. I've reached one ending, but it's a continuously growing puzzle box with new ideas at every corner. I'll definitely be checking out the other endings to see what else can happen.
Finally, along with Fraser, I have access to the Halo Infinite Technical Preview, which means I can finally see the next step in the evolution of the series. I can't wait!
Have a great one, everyone!
What Xbox games are you playing this weekend? Let us know down in the comments below.