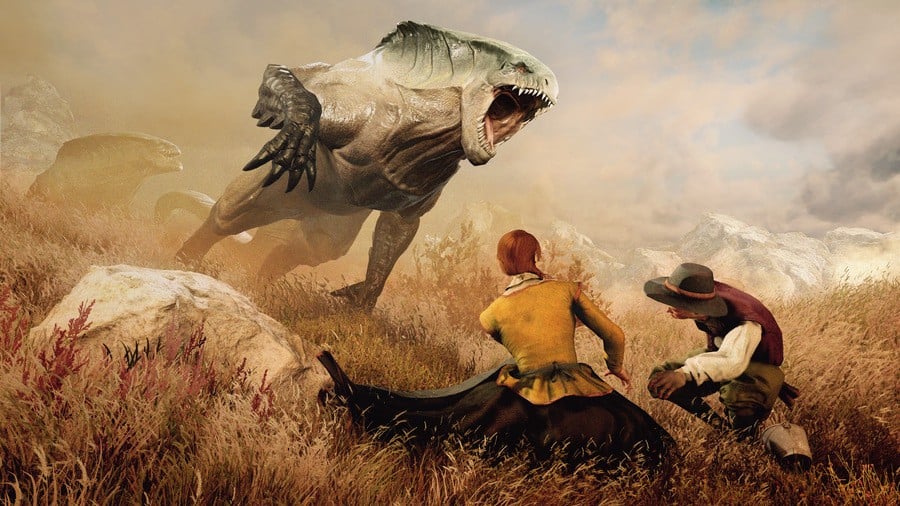 Welcome to the weekend! Xbox has finally been getting back to normality this week after the holiday break, so we've got a new batch of Xbox Game Pass titles to check out this weekend, another three Free Play Days games, and of course, the usual weekly Xbox sale which includes discounts on over 150 games!
Here's what we're playing over the next couple of days:
Fraser Gilbert, News Editor
The main game I'm planning to definitely spend some time with this weekend is Mafia: Definitive Edition, which arrived through my letterbox earlier this week. I have very little experience with the series at all, but I've played about an hour of it so far, and I can already tell it's definitely going to be my type of game.
All three of this week's Xbox Game Pass additions take my fancy too, although I already play way too much eFootball PES 2021 as it is. I'm definitely hoping to make my way through Injustice 2's story mode ASAP, and I'm very intrigued by The Little Acre, which I've heard nothing but good things about.
And finally, I'm also making my way through the Microsoft Rewards 10k Gamerscore challenge at the moment, so I'm playing everything from Rec Room to The Gardens Between in order to try and bring my score up, and while I probably won't get to 10k, I'm having a lot of fun trying!
Have a great weekend, folks!
Daniel Hollis, News Reporter
Having literally just got the full 1000 Gamerscore on Immortals Fenyx Rising, it's time to move onto some new games before Hitman 3 and The Medium arrive later this month.
This weekend I've decided to replay Star Wars Jedi: Fallen Order, after its recent addition into EA Play. Having binged The Clone Wars on Disney+, I'm on a Star Wars high, and the game's engaging combat, level design and appreciation for the series is something I'm craving.
Outside of that, I'm going to play Hollow Knight for the first time. It's been sitting in my library for a while, but I've never quite had the time to fully check it out. I've heard nothing but great things and I LOVE metroidvanias, so I'm sure this will be an absolute treat.
Have a good weekend, everyone!
PJ O'Reilly, Contributing Writer
Hello. Well, things don't seem as though they're going to be getting any better in the real world any time soon and so games, as per usual, will be acting as my refuge from reality this weekend.
I'm gonna be diving headlong into GreedFall, which is currently available via Xbox Game Pass, I've heard lots of good things about this one and am hoping that its Dragon Age-esque RPG goodness could be just the ticket to transport me away from the madness that is 2021 thus far.
Being a massive Mortal Kombat fan I've also got to downloading Injustice 2, a fighting series that, in my opinion, gives MK a close run for its money, especially in terms of its fantastic story mode. With Hitman 3 and The Medium also looming large onthe horizon, things may not be looking too hot outside right now, but good old videogames have at least still got us covered.
Have a good weekend, everyone!
Which Xbox games will you be playing this weekend? Let us know in the comments.