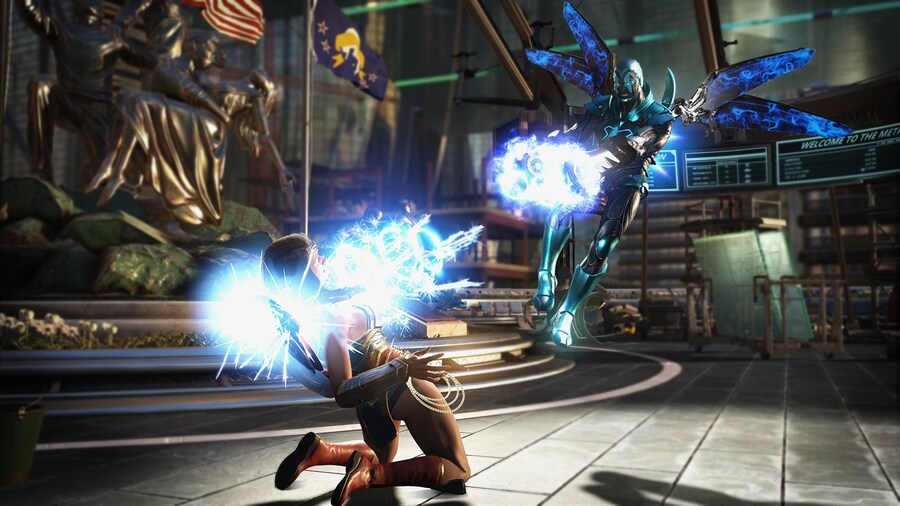 It's Xbox Game Pass time! We've got another three games joining the service today, all of which are available on console and Android, and the epic fighter Injustice 2 is also available on Xbox Game Pass for PC as well.
Here are the new games you can download with Xbox Game Pass today:
The eFootball PES 2021 Season Update features the same award winning gameplay as last year's eFootball PES 2020 along with various team and player updates for the new season. Also comes with the UEFA EURO 2020™ mode.
Injustice 2 (Console, PC, Android)
Build and power up the ultimate version of your favourite DC legends in Injustice 2. Picking up where Injustice left off, Batman struggles against Superman's regime, as a new threat appears that will put Earth's very existence at risk. This is your Legend. Your Journey. Your Injustice.
The Little Acre follows the story of Aidan and his daughter, Lily, set in 1950's Ireland. After discovering clues as to the whereabouts of his missing father, Aidan begins investigating until he inadvertently finds himself transported to a strange new world. Ever the hero, Lily sets off after him, encountering her own perils along the way. Featuring full voice-acting and hand-drawn animation, The Little Acre is a memorable, lovingly crafted adventure game.
Interested in any of these new Xbox Game Pass titles? Let us know in the comments.