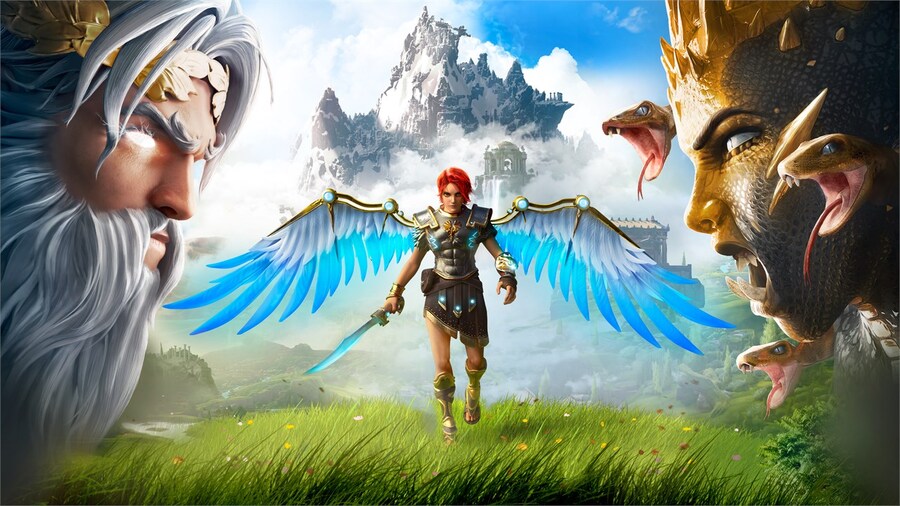 Welcome to the weekend! There are lots of new Xbox Game Pass additions for you to check out over the weekend, with no less than ten games added over the past few days, as well as a batch of Free Play Days titles and the usual array of discounts via the Deals with Gold and Spotlight sales. Busy, busy!
Here's what we're playing over the next couple of days:
Fraser Gilbert, News Editor
Listen, I've always had a bit of a problem with loving Football Manager a little too much, and now that it's back on Xbox for the first time in over a decade, I'm getting hooked all over again. The Xbox Edition is admittedly a little clunky in terms of controls, but the game still plays really well, and I'm having a great time on the whole.
The other game that I've been playing a lot is Immortals Fenyx Rising, which admittedly I didn't think I'd enjoy that much, but I'm having an absolute blast with it. The exploration aspect is definitely my favourite part, and the cleverly designed Vaults of Tartaros are a real highlight as well. Fortunately, I'm still just getting started...
Have a good weekend, folks!
Daniel Hollis, News Reporter
After devouring Yakuza: Like A Dragon (which EVERYONE should play, by the way), I will be moving onto my next JRPG - Dragon Quest XI: Echoes of an Elusive Age - Definitive Edition. Ever since playing the original game on PS4, I have been dying to try out the Definitive Edition. I picked up the Nintendo Switch version, but felt the visuals did not do the game justice. Now, with its appearance across the Xbox family, I can finally dive into the beautiful game and lose myself for the remainder of the month.
As a palette cleanser, I'll also be jumping into some online multiplayer, trying out the new Kratos skin in Fortnite and continuing to rebuild my skills in Gears 5's multiplayer. All in all, it's going to be a great weekend.
Have a good one, guys!
PJ O'Reilly, Contributing Writer
Hello. This weekend I'm very excited to get stuck into the FIFA 21 next-gen update on Series X, and I'm this excited because I just watched a clip of the new hair physics, have you seen the new hair physics? As a bald man it's emotional stuff, let me tell you, it's some of the best hair I've seen in ages.
If I can calm down and stop zooming in on footballer's follicles at any point I'll also be jumping into NHL 94 Rewind for a little nostalgia trip back to my youth and also because I just really like to start bloody ice rink brawls. I've also been told that River City Girls is excellent stuff so I may try to squeeze a little of that in somewhere if I get time.
Have fun whatever you're playing this weekend and make sure to check out the hair physics in the FIFA 21 update.
Man, I wish I had hair.
Which Xbox games will you be playing this weekend? Let us know in the comments.