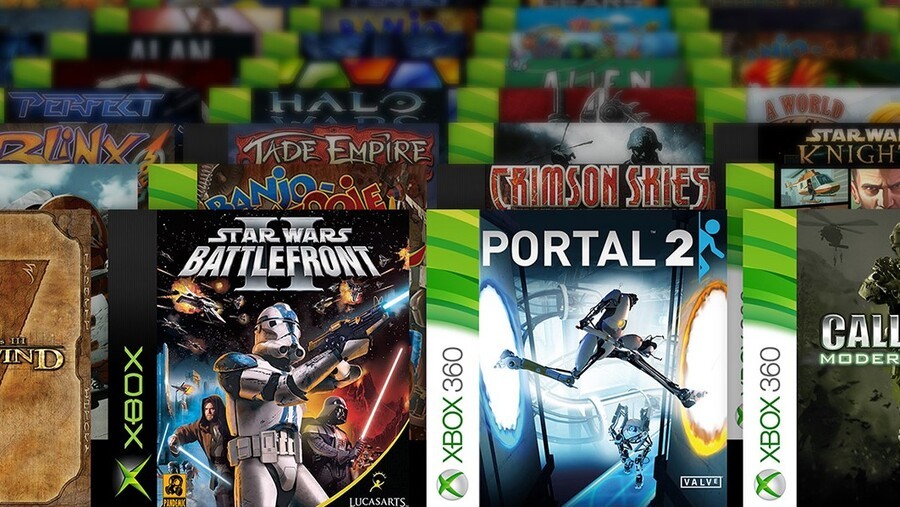 We already know that the Xbox Series X and Xbox Series S will boast thousands of backwards compatible games when they launch this November, but the original Xbox and Xbox 360 games that you'll be able to play will be limited to the 700-or-so titles that are already featured on the Xbox One.
There are still plenty of games that fans would love to see added to that program, and when asked about this in a recent interview with Game Informer, Xbox director of program management Jason Ronald confirmed the team is looking into adding more titles, but there are challenges involved.
"It's definitely something that we're looking into, and I'll say 'Never say never'. But I will also say some of these games were designed before the idea of generational compatibility came into play. So, in some cases, we've run into some technical challenges, and in other cases, there's licensing challenges and whatnot. So, the team's definitely looking into it. I can't commit to anything here, but it's definitely something top of mind for us and something that we are investigating."
For the hundreds of original Xbox and Xbox 360 titles that are compatible with the Xbox Series X/S at launch, you'll get the benefit of faster loading times, Auto HDR tech and smoother performance in some cases, and even the Xbox 360 emulator itself appears to load significantly faster on the Series X.
That's not to mention the thousands of Xbox One games that will also be supported and benefit from similar improvements - it's Microsoft's intent for all non-Kinect Xbox One games to be playable on launch day.
What older games do you still want to see added to Xbox backwards compatibility? Let us know below.
[source gameinformer.com]