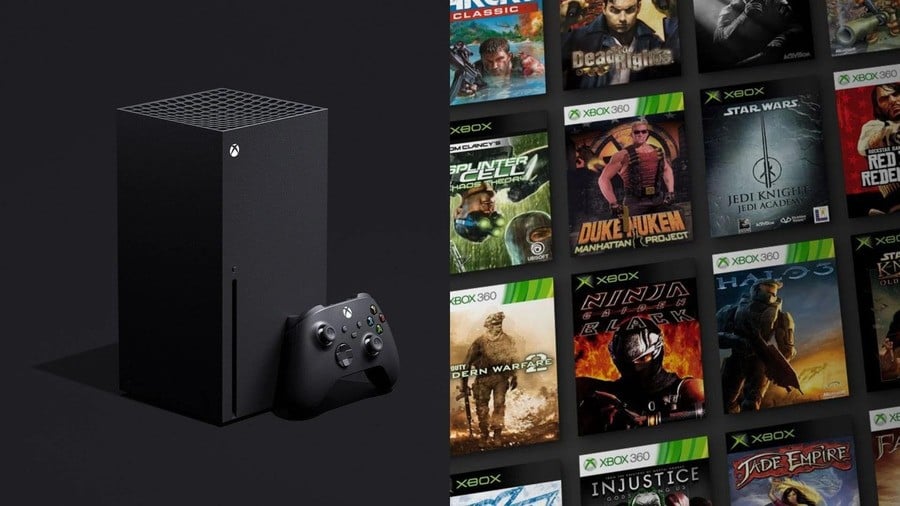 Backwards compatibility is going to be a big part of the Xbox Series S and Xbox Series X, with thousands of titles available for you to play across three generations of Xbox from launch day on November 10th.
The first thing you need to know about the feature is that all the original Xbox and Xbox 360 backwards compatible titles currently available on Xbox One will also work on your Xbox Series X. That's over 600 titles.
Additionally, all Xbox One games that don't require the Kinect adapter are expected to work from day one, which is around 2500 Xbox One games in total - that's a heck of a lot of games!
Here's what Xbox boss Phil Spencer had to say about this a few months ago:
"It's our intent for all Xbox One games that do not require Kinect to play on Xbox Series X at the launch of the console. And because of the unprecedented power of Xbox Series X, most of your favorite games will load faster and look and perform many times better on the new console."
As Phil highlighted, backwards compatible games will also look and perform better on Xbox Series S & X. We don't have any specific details about this for the Series S just yet, but at least for the Series X, all titles will reportedly "run at the peak performance that they were originally designed for, many times even higher performance than the games saw on their original launch platform, resulting in higher and more steady framerates and rendering at their maximum resolution and visual quality," along with improved loading times.
Furthermore, Microsoft has developed a new, innovative HDR reconstruction technique that allows HDR support to be applied automatically to games regardless of how old they are, and the team will also be hand-curating a list of old titles to enhance both in terms of visuals and frame rates to "bring classic games up to modern standards."
"With all of the additional power and advancements of the Xbox Series X, the compatibility team now has a veritable playground of new capabilities to innovate and push the limits of game preservation and enhancement. The compatibility team has invented brand new techniques that enable even more titles to run at higher resolutions and image quality while still respecting the artistic intent and vision of the original creators. We are also creating whole new classes of innovations including the ability to double the frame rate of a select set of titles from 30 fps to 60 fps or 60 fps to 120 fps."
In terms of how backwards compatible games will work on your new console, you've got a couple of options - you can either install them to the super fast internal SSD, or throw them on a standard external hard drive and run them from there. We're assuming they won't need to be redownloaded unless specific enhancements have been made.
Speaking of enhancements, Xbox Game Studios and other publishers are also offering free next-gen upgrades for certain Xbox One games - Microsoft's version of this is called "Smart Delivery." In this case, you will be prompted to download the next-gen version of the game specifically for your Xbox Series S / X.
And finally, if you're wondering whether Microsoft will ever add some more of those classic original Xbox and Xbox 360 titles to its backwards compatible library, here's the official line as of May this year:
"The team also continues to listen to feedback from the community on additional titles you would like to see added to the compatibility program. Resurrecting titles from history often presents a complex mix of technical and licensing challenges, but the team is committed to doing everything we can to continue to preserve our collective gaming legacy."
Do you have any other questions for us about backwards compatibility on Xbox Series S & X? Ask us below.