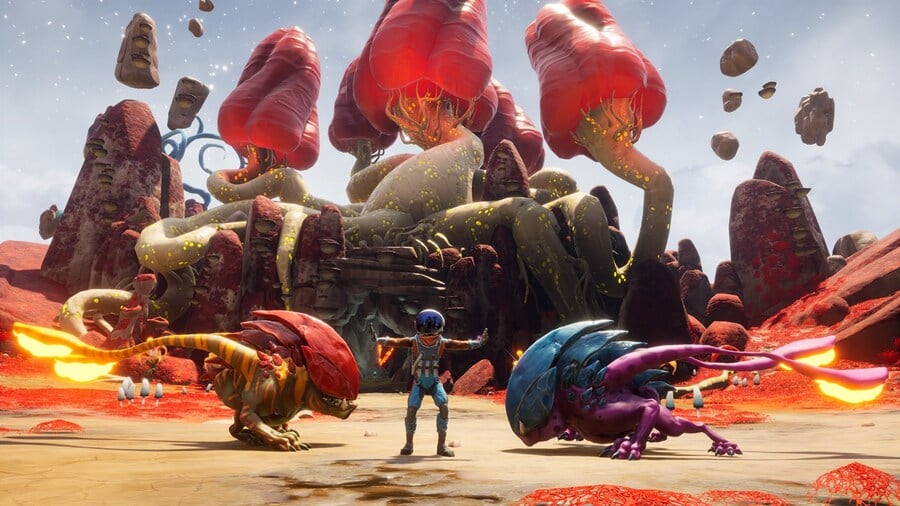 It's a long Easter weekend for some of us, which means more time to play Xbox games! There are lots of new additions to Xbox Game Pass to take advantage of this weekend, as well as six (!) Free Play Days titles for Xbox Live Gold members. Here's what we're playing over the next couple of days:
Fraser Gilbert, News Editor
I haven't been able to play many games at all just recently, although the fiancée and I really enjoyed jumping back into Soulcalibur II the other day. I've also been dipping into a few other Xbox 360 titles via backwards compatibility including Saints Row: The Third, which I'm hoping to spend more time with in anticipation of its upcoming remaster.
I'm expecting we'll jump back into eFootball PES 2020 as usual to continue our co-op Master League this weekend, and I've still got my eye on some Xbox Spring Sale titles such as Crash Team Racing: Nitro-Fueled, Gang Beasts and the newly-added Kingdom Hearts HD 1.5 + 2.5 ReMIX.
Liam Doolan, News Reporter
A week ago, I started playing the anniversary edition of Fable on my Xbox One. Now, a week later, I'm nearly done with it. Yep, since it showed up on Xbox Games With Gold, I've been playing it on a nightly basis. This weekend I intend to finish it off! I've just had a major battle (I won't spoil anything), so I'm nearly there.
Once I'm done, I'll be starting on Star Wars Jedi: Fallen Order. To be honest, I'm actually about three hours into this game already, but I've temporarily put my playthrough on hold to revisit Albion. If I can fit in anything else over the Easter break it'll probably be Sea of Thieves. Let's just say I'm in the mood to sail the sea after discovering cats would be added in the next update.
PJ O'Reilly, Contributing Writer
Xbox Game Pass just keeps delivering the goods, and this weekend I'll be diving into its latest offering - the excellent Journey to the Savage Planet. I've played a few hours of this one already and it's a banger stuffed full of solid alien blasting and some excellent environmental puzzles. It apparently doesn't outstay its welcome, so is perfect for blasting through over this long weekend.
I'll also be continuing to plough through NieR:Automata and generally clearing some space in my current backlog to prepare for the imminent arrival of Gears Tactics which, from what I've seen, looks like it could be something pretty special. Have a good weekend, folks, stay safe and stay inside!
---
Which Xbox games will you be playing this weekend? Let us know in the comments.