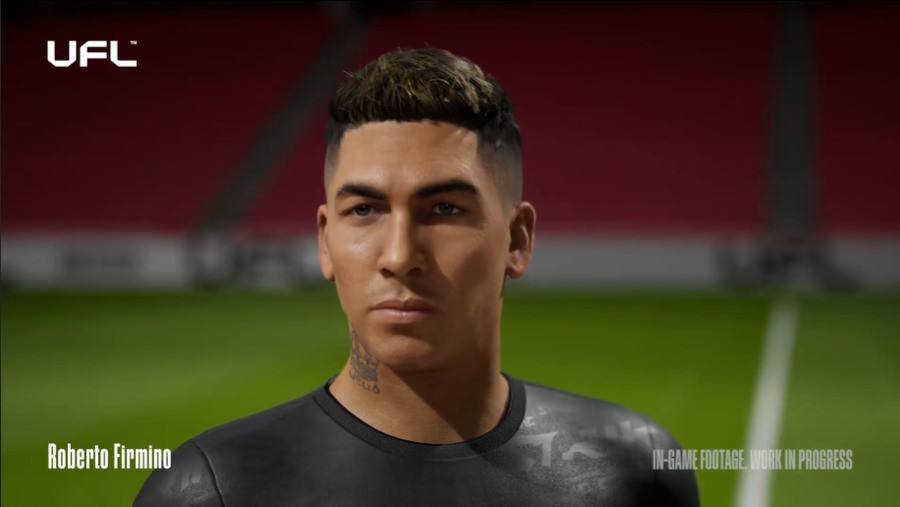 We've been keeping a very close eye on the upcoming free-to-play football game UFL ever since it was first announced back at Gamescom 2021, and it's now unveiled a new ambassador in the form of Liverpool's Roberto Firmino.
You can see what the Brazilian centre-forward looks like in-game in the clip below, and like the previous clip of Oleksandr Zinchenko we saw back in September, the visuals definitely seem on point! It's shaping up nicely so far...
If you haven't really seen much about UFL yet, it's described as an "online football league" which will utilise the free-to-play model, and has supposedly been in development for years. It'll centre around "managing your club, forming a roster, developing tactics and competing with other gamers in seasons to prove your skills and climb to the very top of the league." Plus, it will apparently feature more than 5000 licensed footballers.
There's still no word on when we're going to get some actual gameplay footage, but interestingly, UFL partner club West Ham United recently stated in a tweet that the game was "coming soon". It'll be interesting to see how this pans out, especially considering Konami's eFootball has got off to a horrendous start under the free-to-play banner, and EA and FIFA are currently struggling to come to terms with their naming rights agreement.
Liking what you've seen of UFL so far? Let us know your thoughts down in the comments.