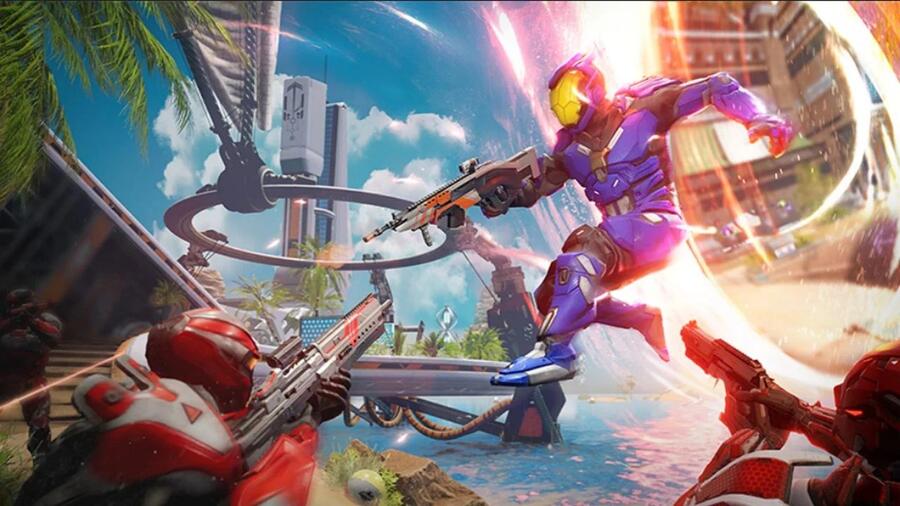 Splitgate is still sweeping the gaming world after its huge launch this summer. While it ran into some initial hiccups, players are now easily free to dive into the Halo meets Portal multiplayer shooter. That being said, there still seems to be a long way to go, as one of the game's developers has said they see the game as only being 25% complete.
Speaking to TechCrunch, developer 1047 Games CEO Ian Proulx spoke about the game's popularity and how the goal is to build the next Riot Games.
"There's so much we couldn't think about because we were a tiny team with a tiny budget, but now everything is on the table. We're focusing on the long term — I look at the game as being 25% done. We don't need to be Fortnite tomorrow, but now it really is about building the next Riot Games, the next big games business."
The team recently secured $100 million in funding for the title, rather than sell their company to "one of the big guys". Their commitment is to hire more developers and expand the game in the future. 1047 Games is focusing on becoming "the next big AAA studio", whilst also staying true to its roots.
The Splitgate Twitter account recently "triggered" the Halo fanbase by claiming it will have Forge mode in the game before Halo Infinite does. However, they later added it will be more akin to a map editor rather than a full Forge mode.
While there are also many big plans for the future, the team has told fans not to "hold their breath" for a battle royale mode. It will be interesting to see how the game develops and if it maintains its fanbase over the coming months, especially with Halo Infinite on the horizon.
Are you still playing Splitgate these days? Let us know in the comments below.
[source techcrunch.com]