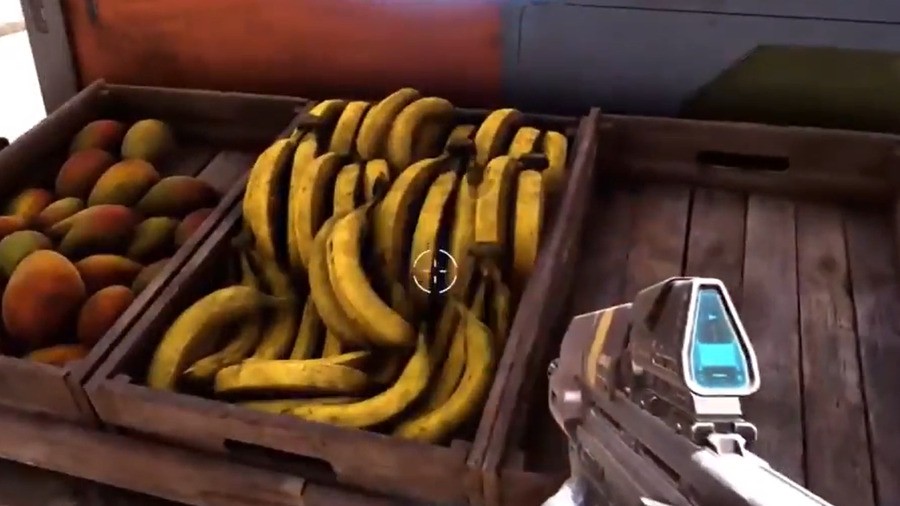 The first Halo Infinite Multiplayer Technical Preview has officially ended, and while many participants seem to be quite taken with it (including us here at Pure Xbox) there are some more, let's say...controversial takes.
One video, in particular, on the Halo subeddit highlights how the destructible fruit in Halo Infinite "could use some work" when compared to other first-person shooters, such as what appears to be an entry in Activision's Call of Duty series.
The same video is also circulating on social media platforms such as Twitter and has resulted in many fans actually coming to the defence of Halo - stating how the delay of the game has focused on all the right things and these people are just "entitled gamers". Others, however, are arguing attention to detail is an important aspect of any immersive game experience.
The debate has even had some actual game designers stepping in to have their say. Naughty Dog's Michael Barclay, who has worked on the PlayStation series The Last of Us, shared his own thoughts about why comparisons like this aren't healthy for the industry:
Keep in mind, anything is subject to change between now and release - this multiplayer technical preview was also an older build of Halo Infinite dating back to a few months ago.
In the lead up to Halo Infinite's release, 343 has been sharing insights on how it's gone about improving weapons and a lot of other fine details in relation to combat, as well as enhancements to the game's visuals - after last year's first-look gameplay was poorly received by the fanbase. It resulted in the meme, Craig the Brute.
What do you make of the above fruit comparison? Should 343 be putting its precious time and resources into enhancing the game's destructible fruit? Or have some gamers become too entitled? Leave your own thoughts below.
[source reddit.com]