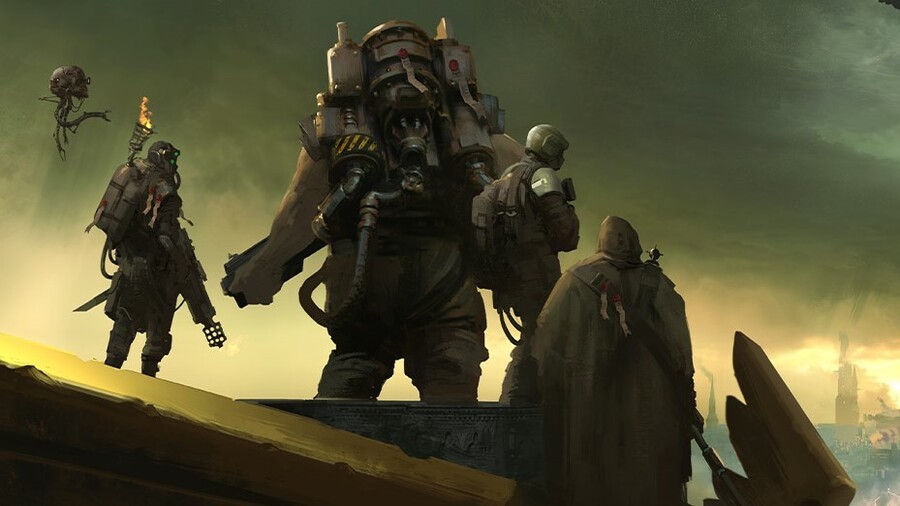 Another day, another delay. This time it's the upcoming Xbox console exclusive Warhammer 40,000: Darktide, which has been moved from 2021 to Spring 2022.
The reason, as you may have guessed, is due to the ongoing COVID-19 pandemic. In a statement from Martin Wahlund, the CEO and co-founder of developer Fatshark, it was acknowledged that "building a game during a pandemic is a challenge" and the team is no stranger to that.
As for the extra time, it's being used "to deliver the best game" the team possibly can, with a "focus on the level of quality at release, as well as invest[ing] in more systems to support Darktide for years to come."
Warhammer 40,000: Darktide isn't the only game that has received a delay this week. Resident Evil Re:Verse has also been pushed back to next year, along with Bethesda's Ghostwire: Tokyo, meaning the Xbox launch won't be until sometime in 2023 for the Arkane Studios shooter. It seems we're not quite out of the season of delays just yet.
Sad to see Warhammer 40,000: Darktide delayed until 2022? Let us know in the comments below.
[source https]