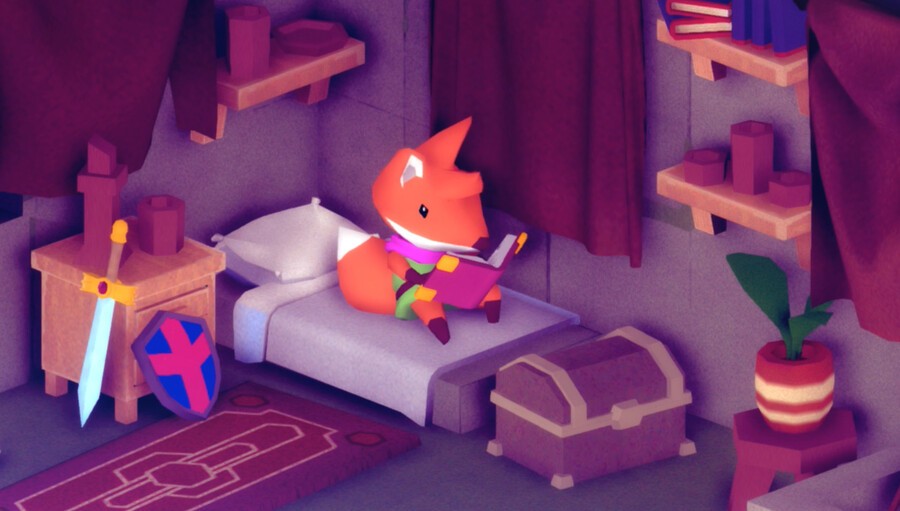 Welcome to another weekend! Well, E3 2021 is well officially over, and it was a great show from an Xbox perspective, but now there's plenty to enjoy on your console across the next few days including lots of Xbox Game Pass additions, another batch of Free Play Days titles, and the ongoing Xbox Summer Game Demo Fest!
Here's what we're jumping into over the weekend:
Fraser Gilbert, News Editor
That was a busy week of work! I'm finally going to step away this weekend and play some games, and the first title on my wishlist is the demo for the highly-anticipated Tunic. It's available as part of the Xbox Summer Game Fest Demo Event, but only for another couple of days, so I suggest downloading it while you can.
I'm sure many of us have been enjoying Euro 2020 over the past week-or-so as well, and so when I'm not playing the official mode in eFootball PES 2021, I'll probably also be taking charge in Football Manager 2021: Xbox Edition. The fact that Xbox Game Pass currently boasts all three major football games is just excellent.
Have a good weekend, folks!
Daniel Hollis, News Reporter
For the first time in a looooong time, I'm actually going away this weekend! But that's not going to stop me getting some quality time in gaming. Unfortunately, being away from my Xbox means I'm going to have to put Knockout City and CrossCode down, and look for other means of entertainment.
Outside of scouring the local arcades at Blackpool, I'll be taking my newly purchased Game Boy Advance with me (shocking, I know), and diving into some of the older Metroid titles. The Nintendo Direct got me pretty amped for Metroid Dread, and I love metroidvanias such as Hollow Knight, etc, so this has been a long time coming.
Have a safe, enjoyable weekend, everyone!
PJ O'Reilly, Freelance Contributor
Hello. This weekend I'm gonna be struggling for free time to get some Xbox gaming in but, if I do manage it, I'll finally be making a start on Wolfenstein 2: The New Colossus courtesy of the most recent dump of Bethesda games on Game Pass.
I'll also, fingers crossed, manage to spend a little time furthering my campaign in Sniper Ghost Warrior Contracts 2, which I've been really enjoying so far. Besides that it's all work and a little bit of Euro 2020 watching for me, so enjoy whatever you're up to or playing and stay safe out there!
What Xbox games are you playing this weekend? Let us know down in the comments below.