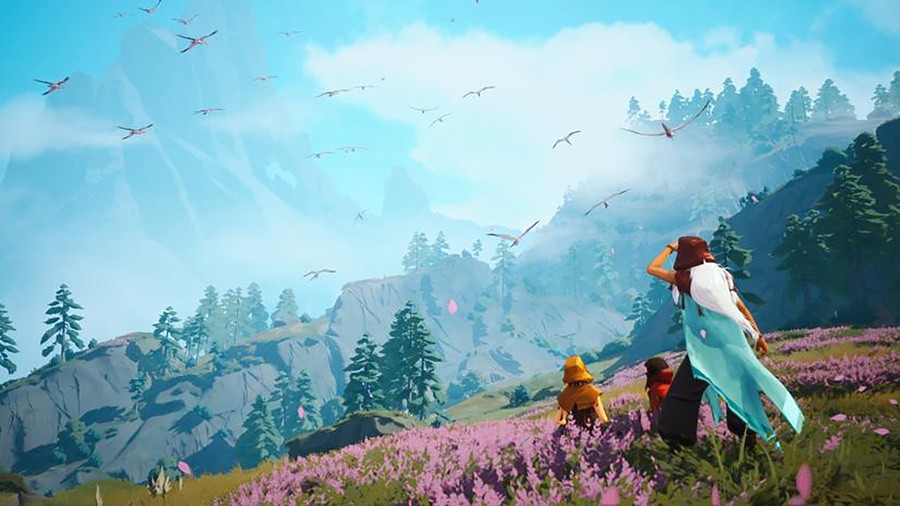 Update: VGC has also supported these claims with their own sources, adding that they too believe Everwild is a 2024 release.
Not only that, but it's said that senior creative designer Gregg Mayles will now lead the project. Mayles credits include Banjo-Kazooie, Viva Piñata and Sea of Thieves - a healthy line-up of games. This was reportedly confirmed to VGC in a statement from the game's executive producer, Louise O'Connor.
The team behind Everwild continue to shape a truly magical experience and remain focused and excited about creating a new game centred around a truly unique, new world. Gregg Mayles joined us, late last year as Creative Director, and the team has never been stronger. Since showing the world our Eternals trailer, we have been making progress on all aspects of Everwild. The team continues to work hard to realise our vision and to bring the magic of nature in Everwild to life for players around the world."
According to VGC, the game was originally a third-person adventure game with "god game elements". However, the team was reportedly struggling to create a clear vision for the title, which has lead to its reboot.
Whatever the case, it sounds like we're a while away from even hearing about Everwild again, let alone seeing it in action. Until then we have the on-going support of Sea of Thieves, which is getting a substantial Pirates of the Caribbean expansion next week.
---
Original Story: Well, here's an interesting story you may or may not have heard before. According to Jeff Grubb - the same guy who says several heavy-hitters for Xbox won't be arriving until 2023, Rare's next big project Everwild was apparently rebooted.
He's said to have mentioned it a few times now, and it most recently popped up in his podcast. Here's exactly what he said, courtesy of a post over on ResetEra:
"I mean, it got rebooted, this thing had to get rebooted, everyone knows the creative director left and when he left they restarted production on that game, so it's ways off, it's currently scheduling a window of like 2023.....that game is scheduled to 2023 but there's a lot of stuff schedule to 2023 from XBOX so if there is any reason to push to 2024 it will get pushed, it's easily on the zone that this could happen."
Grubb briefly reiterated this in his own story over on GamesBeat:
"Of course, something like Everwild, which Rare rebooted, could easily slip into 2024 and beyond."
It's odd to hear him throw around the term "rebooted" so freely as there was no mention of this from Rare or the former creative director when they departed from the studio in October last year.
As a result of this apparent reboot, we might be waiting a while for Everwild (and a number of other titles).
What are your thoughts on this? When do you think we'll see Everwild? Let us know down below.
[source venturebeat.com]