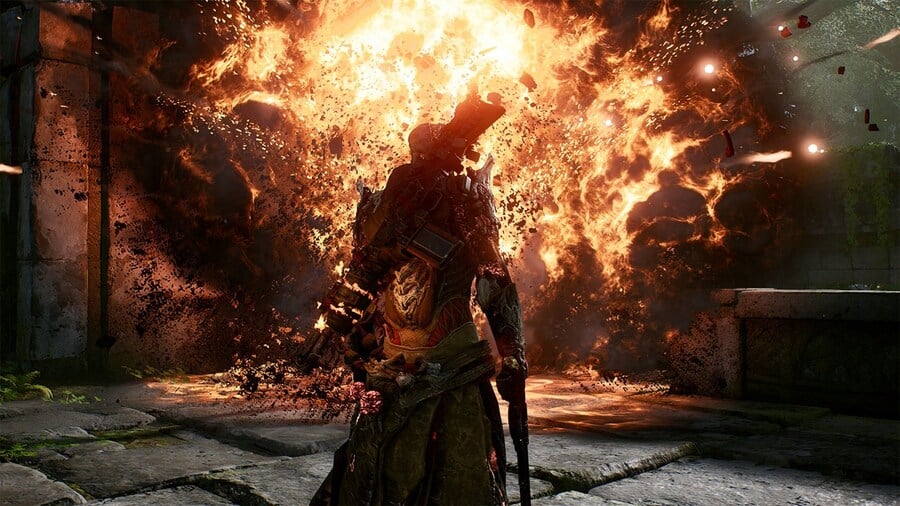 Welcome to this Easter weekend! Again, there's loads to be keeping us busy over the next few days, including a couple of new Xbox Game Pass releases (Outriders, anyone?), another batch of Free Play Days titles, an open beta for EA's upcoming Knockout City, and of course, the massive Xbox Spring Sale!
Here's what we're jumping into over the weekend:
Fraser Gilbert, News Editor
I spent almost the entirety of my spare time last weekend reviewing Hazelight Studios' It Takes Two with my fiancée, and it was legitimately one of the most enjoyable weekends we've had in ages. This long Easter weekend, I'm hoping to convince a couple of my friends to try it with me as well, so they can experience how great this game is.
Of course, the big release this week on Xbox Game Pass was Square Enix's Outriders, which I haven't had a chance to try just yet, but I'll inevitably be checking it out over the next few days. It's not a game I would have bought by any stretch, but if Microsoft is going to give it to us at no extra charge, you better believe I'm interested!
That's about it really, although I'm definitely thinking about getting stuck into that massive Xbox Spring Sale over the weekend as well. I did have my Microsoft Points saved up for MLB The Show 21, but I can spend them on something else now!
Have a good weekend, folks!
Daniel Hollis, Staff Writer
It's the first long weekend of the year, and boy do we have some great games to dive into. Obviously one of the big ones is going to be Outriders, since it's now available on Xbox Game Pass. The demo was… underwhelming, but with it being part of the service there's no excuse not to give it a go.
I'm also proud to announce that after weeks and weeks, I have finally finished Assassin's Creed Valhalla - the full game, all collectibles, the full 1000 Gamerscore. So now I'm going to take a break on some smaller indie games for a while. Me and my partner are really enjoying Deep Rock Galactic, which has taken us by surprise how addictive it is, but I'm also keen to try out some single player titles such as Genesis Noir, which looks lovely.
Finally, ahead of NieR:Replicant, I'm slowly replaying NieR:Automata for the second time (or fourth if you count the multiple playthroughs needed). It still holds up and is as mysterious and heartbreaking as it was the first time I played. Can't wait to try out the previous entry later this month.
Have a great Easter, everyone!
What Xbox games are you playing this weekend? Let us know in the comments below.