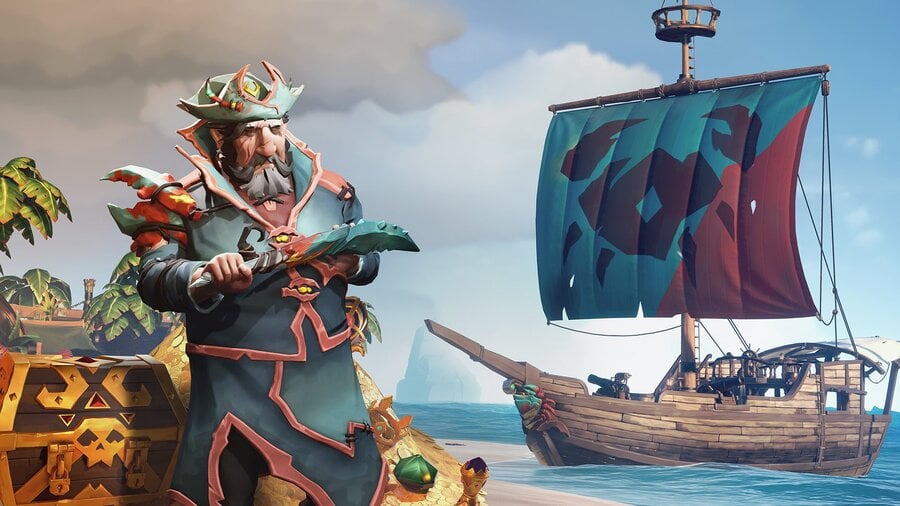 Sea of Thieves recently introduced seasons, dramatically changing up how players interact with the game. After a successful Season One, Rare has announced that Season Two will be underway beginning on April 15.
Very little is known about the season so far, but a short teaser trailer has provided us some juicy details. One of the first things we can see is a devilish fort in the distance, suggesting a deadly presence is going to be awaiting players. But on a more fun note, there seems to be a new emote where players can hide in a barrel. Could make for some interesting games of prop hunt!
The evolution of Sea of Thieves over the years has been staggering. It's done so well that it was recently awarded a Bafta for 'Best Evolving Game', which is rightfully deserved. We're interested to see how seasons play out in the long run, but so far it seems to be all good.
Ready to set sail for Season Two in Sea of Thieves? Let us know in the comments below.
[source https]