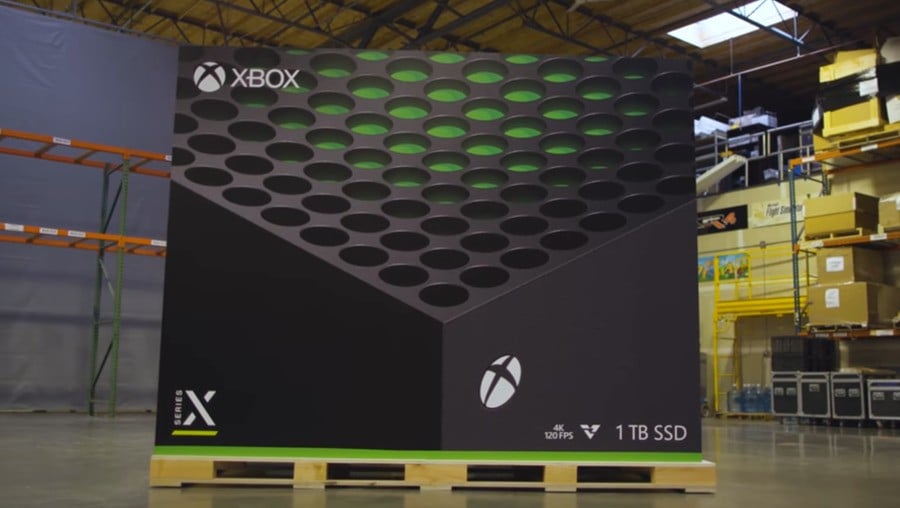 Microsoft just loves playing with us, huh? Last year, the big secret was that Xbox boss Phil Spencer was hiding the Xbox Series S on his shelf months before it was announced, and most recently, the company included the all-new Xbox Wireless Headset in an Xbox Series X commercial - again, months before it was announced.
As a result, fans are wondering what else Microsoft might have been hiding in videos, and one Reddit user thinks they might have spotted teases hinting at some old Xbox franchises in last October's 'Xbox Series X Fridge trailer'.
As you can see, the games that appear on the banners in the background of the video are Xbox 360 racer Project Gotham Racing 4, Rare's Xbox 360 life simulation game Viva Pinata, and Microsoft Flight Simulator, which was given a Summer 2021 release date for Xbox Series X and Xbox Series S back in December.
Ultimately, given the randomness of the three games, it doesn't look like there's anything worth reading into here, but who knows?! Could PGR finally make a comeback? Is Viva Pinata set to return? Let us know what you think below.