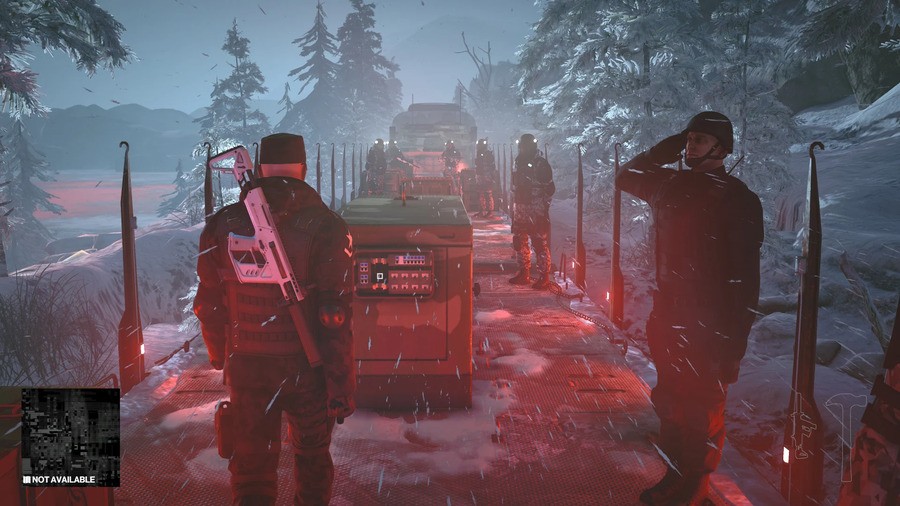 Welcome to the weekend! This past week saw the release of Hitman 3, so we're sure plenty of you will be enjoying IO Interactive's new release, but there are also a bunch of new Xbox Game Pass titles, three major Free Play Days games and over 400 deals to take advantage of throughout the weekend.
Here's what we're playing over the next couple of days:
Fraser Gilbert, News Editor
This is a Free Play Days kind of weekend for me. Both Kingdoms of Amalur: Re-Reckoning and WWE 2K Battlegrounds are both free to try until Sunday night, and I've been keeping a keen eye on both of those games since their releases last week. They're going to take up a lot of my time over the next two days!
I've also got my eye on some of the new Xbox Game Pass releases though, particularly in the form of Desperados III and Donut County. Desperados has received high praise from pretty everyone who has played it thus far, while Donut County looks like a fun little puzzle game to spend some time with.
Oh, and I'm still trying to complete the Microsoft Rewards 10k challenge, which ends pretty soon. I'm almost up to 5000 points - impressive for me - so I'll see how far I can get over the weekend. 10k might be out of reach though!
Have a great weekend, folks!
Daniel Hollis, News Reporter
With Hitman 3 finally here and inside my Xbox Series X, I'm ready to spend the weekend diving into multiple locations and completing some assassinations. What I've played so far has been nothing short of marvellous, and I'm ready to see more locations, kills and ways to experiment with the world.
I've also been binging Sword Art Online on Netflix, so I picked up Sword Art Online: Fatal Bullet, which I'm really enjoying so far. It's not award winning by any means, but its gun-based combat and the way it constantly feels rewarding is an addictive gameplay loop I'm already invested in.
Outside of that, I'll probably dive into a bit of Destiny 2, which I've been slowly chipping away at for the last few weeks. It's going to be a nice, chilled weekend before The Medium arrives next week.
Enjoy the weekend, everyone!
PJ O'Reilly, Freelance Contributor
Hello. I'm 100% gonna be spending most of my Xbox time this weekend not playing Hitman 3. Don't get me wrong, I absolutely love IO Interactive's latest, and said as much in my review, but it just so happens one of my top three games of 2020, Desperados 3, has just dropped on Game Pass.
Mimimi Games delivered proper belter with Shadow Tactics: Blades of the Shogun back in 2017 but they've somehow managed to completely overshadow the brilliance of that real-time tactics masterpiece with the third entry in the Desperados franchise. If you haven't played it yet, or aren't sure you enjoy the genre, I implore you to give it a whirl, it hits the ground running and only gets smarter, funnier and more devious as it goes along, a proper classic and one of the very best releases of 2020.
Have a good weekend and have fun whatever you're playing!
Which Xbox games will you be playing this weekend? Let us know in the comments.