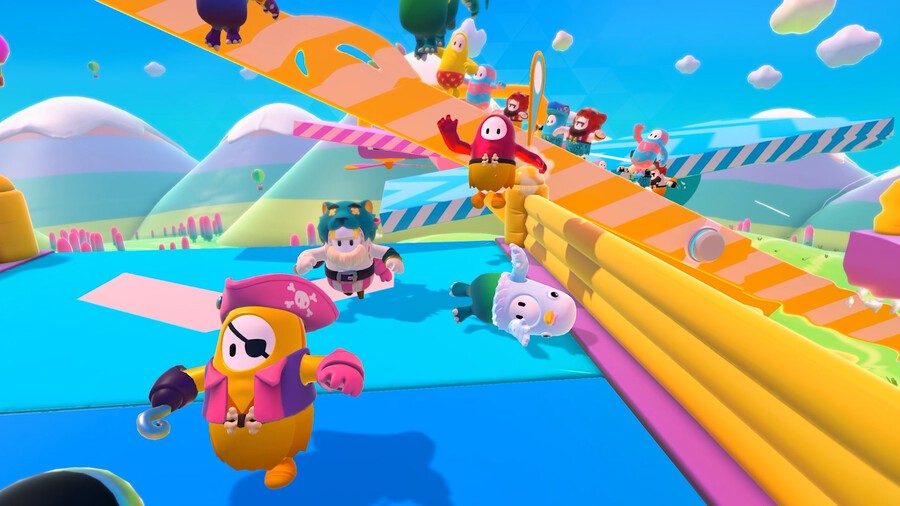 Fall Guys' relationship with Xbox has been confusing in recent weeks. Speculation started when the two brands were seen interacting on Twitter, and it was further propelled when Microsoft seemingly confirmed its arrival to Xbox Game Pass via Instagram. After some damage control, it was revealed not to be the case, but Mediatonic has confirmed it's still eager to bring the game to "every major platform".
In a recent interview with Gamesindustry.biz, company CEO Dave Bailey spoke about the game's likelihood to appear on other systems and introduce crossplay capabilities in the process:
"We haven't said much about the roadmap for this, but what we can say is we want this to reach as many people as possible. We want it to come to every major platform, and we're working hard to achieve that."
"We want to come to all the different platforms, and hopefully connect those platforms so people can play together. If we do that right, that can be a superpower for other ambitions around original games and that publishing business, too. It's really propelled everything forward by quite a bit."
Will it be coming to Xbox Game Pass as well? That remains to be seen, although it certainly seems like a good fit for the multiplayer party game. For now though, we're just waiting on a release date for Xbox in general.
Are you still eager to see Fall Guys come to the Xbox family? Let us know in the comments below.
[source gamesindustry.biz]