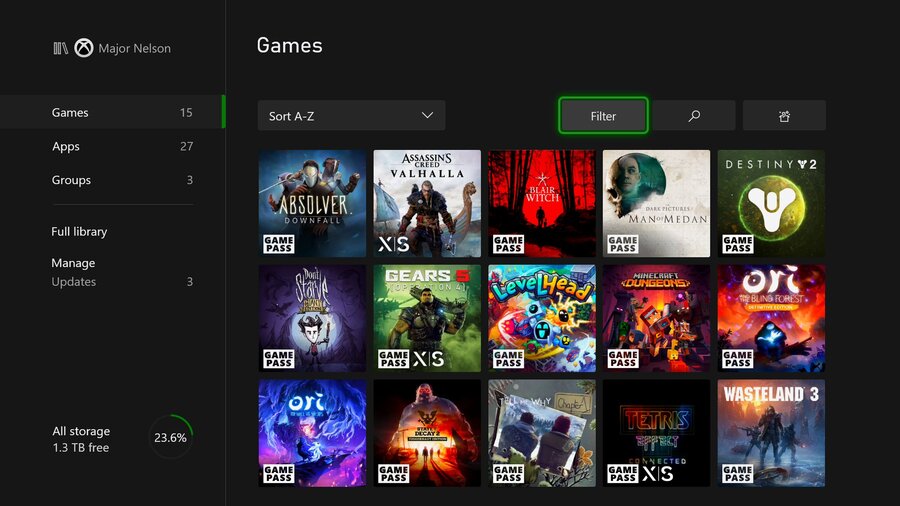 Unlike past generations, the Xbox Series X and Xbox Series S will support over 3000 backwards compatible titles from day one, so if you've bringing over a big library of games from the Xbox One (and via Smart Delivery), you're going to need some kind of indicator for figuring out which games are next-gen optimised.
Fortunately, Microsoft has already thought about this in the form of a small Series X/S logo which sits in the bottom-left corner of the game title, clearly marking it as a next-gen game. You can also filter these titles, as shown below.
Keep in mind that games with this logo will only be playable off the internal storage or the Seagate 1TB Expansion Card at launch, although they can also be stored on external drives until you're ready to play them.
Liking this idea? Happy with the logo? Give us your thoughts in the comments.