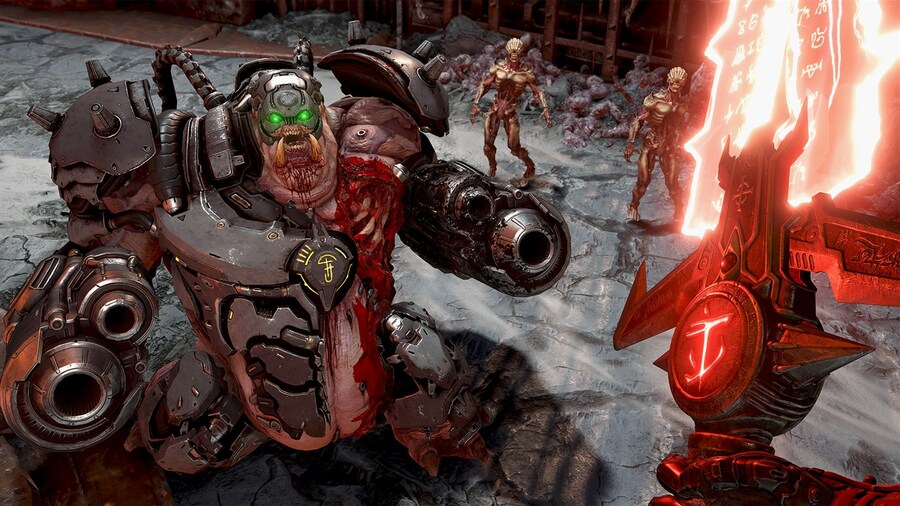 Welcome to the weekend! It's been a quieter end to the week for Xbox following the string of huge announcements that occurred in September, but nevertheless there's still plenty to enjoy over the next few days, including three more Free Play Days offerings, the usual set of weekly discounts, and the arrival of DOOM Eternal on Xbox Game Pass!
Here's what we're playing over the next couple of days:
Fraser Gilbert, News Editor
I still haven't finished DOOM (2016) yet (I know, I know), but now that DOOM Eternal is on Xbox Game Pass, I feel like I at least need to give it a try this weekend. It's also available on Android now with Xbox Cloud Gaming which is fantastic, meaning I can sit in bed and blast some demons to my heart's content. The joys of technology!
I'm also trying out EA Sports' FIFA 21 as part of its EA Play trial this weekend, and so far I'm quite impressed. eFootball PES 2021 still has the better gameplay for me, but FIFA 21 definitely has some nice additions both on and off the field, so I'm looking forward to exploring them a bit more over the next few days.
Have a good one, folks!
Liam Doolan, News Reporter
I'm taking on the role of a rookie pilot this weekend in EA's latest release Star Wars: Squadrons. It's been quite an exhilarating experience piloting an X-Wing (in first-person) and shooting down waves of TIE Fighters. I've also been enjoying the aerial dogfights in the multiplayer component of the game - although I must admit, I'm not very good. I couldn't even bullseye a womp rat. I guess I'll get better over time.
Apart from this, I'll probably be sailing the seas in Sea of Thieves. I'm now the proud owner of a chocolate coloured Shiba Inu (thanks to the new dog update). I've named it Banjo, which seems appropriate considering it's a game made by Rare. And if I get any other spare moments this weekend, I might give Crash Bandicoot 4: It's About Time a try.
Enjoy your weekend, everyone!
Which Xbox games will you be playing this weekend? Let us know in the comments.