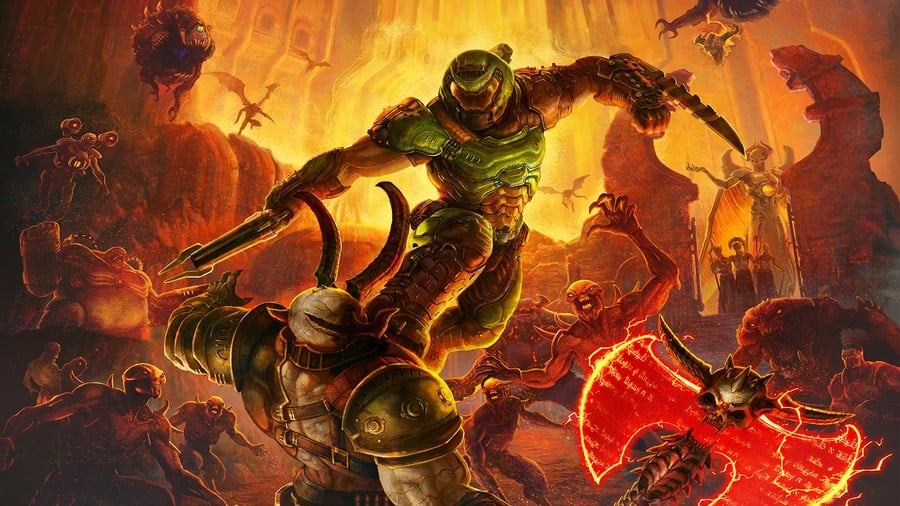 Ready to blast some demons in the face?! We've got two new additions to Xbox Game Pass to share today, including the much-anticipated DOOM Eternal for Xbox One and Android.
The PC version of village building adventure game Drake Hollow is also scheduled to arrive on the service at 6AM PDT (update: it's now available!), following its initial release for Xbox One back in late August.
Here are the new games you can download with Xbox Game Pass today:
Hell's armies have invaded Earth. Become the Slayer in an epic single-player campaign to conquer demons across dimensions and stop the final destruction of humanity. The only thing they fear... is you. Experience the ultimate combination of speed and power in DOOM Eternal - the next leap in push-forward, first-person combat.
Drakes are the friendly vegetable folk native to these parts, and they need your help. They're hungry, thirsty, and need a place to sleep. They can - quite literally - die of boredom. It's on you to save them. Build gardens to provide them with food, wells for water, and yoga balls and puppet shows to keep them entertained. You can even craft treadmills and solar panels to generate power for Tesla coils, electric fences, and other fortifications.
Interested in either of these new Xbox Game Pass titles? Let us know in the comments.