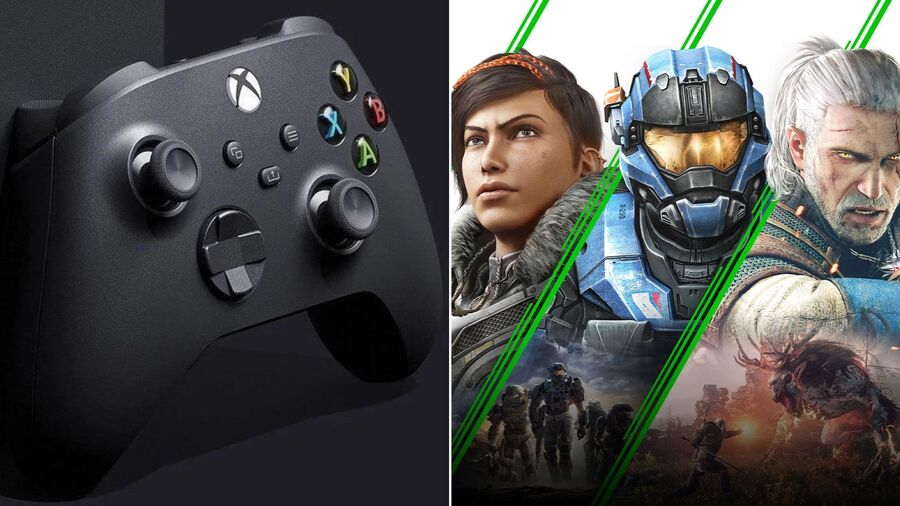 The existence of the long-rumoured, but unannounced Xbox Series S console was seemingly confirmed back in early August following a controller leak, and now it looks like a reference to the system has been spotted once again - this time via an official Xbox Game Pass Ultimate trial code sheet.
This comes courtesy of BraviaryBrendan on Twitter, who noted that he recently bought a standard Xbox controller from the Microsoft Store, and he found the Series S mention on the included sheet:
"Includes Xbox Live Gold and unlimited access to over 100 high-quality games on Xbox Series X | S, Xbox One, and Windows 10."
Based on the images provided, it certainly looks like this is the real deal.
It's definitely strange to see Microsoft potentially leaking its own system ahead of time, but rumours had circulated for months that the Xbox Series S might have been revealed much earlier than it actually has been, so this could just be the result of the company recently postponing a planned announcement.
In any case, it shouldn't be long now. It's been suggested by numerous sources that the Xbox Series S will get an official reveal in September, so hopefully Microsoft comes out and says something pretty soon.
Do you think the Xbox Series S will be revealed in September? Share your thoughts below.