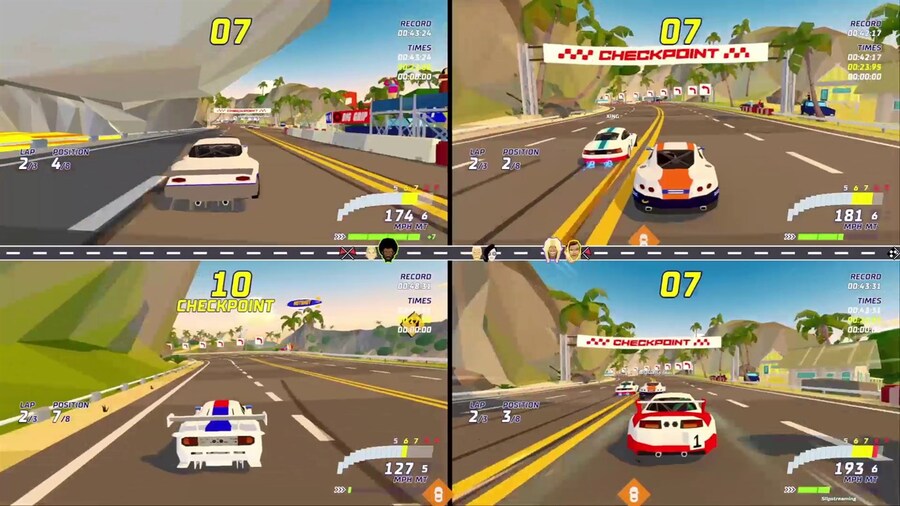 Welcome to the weekend! This past week has been one of the busiest for Xbox in years, highlighted by the surprise reveal of the Xbox Series S, so you might have forgotten that we've also been treated to six new Xbox Game Pass titles, three more Free Play Days offerings including Madden NFL 21, and of course, the usual set of weekly discounts including a huge Add-On Sale. Lots to take advantage of this weekend!
Here's what we're playing over the next couple of days:
Fraser Gilbert, News Editor
You're going to see a few of us saying this, but I'm really enjoying the new addition of Hotshot Racing on Xbox Game Pass. It's your classic arcade-style racer, and the handling feels great, there's a superb sense of speed, and your AI opponents are sufficiently irritating. I'd love to see a version of this in the actual arcades!
Elsewhere, I'm still really enjoying Tony Hawk's Pro Skater 1 + 2 and I've been playing quite a lot of the online multiplayer, so I expect I'll be dipping into that this weekend. The Marvel's Avengers campaign is also on my to-do list, which again I've been very impressed with so far. The game does struggle a bit with load times on my original 2013 Xbox One though, so it'll be interesting to see how the enhanced version copes on the Xbox Series S/X.
Have a good weekend, folks!
Liam Doolan, News Reporter
A week later and I've now 100% the first game in Tony Hawk's Pro Skater 1 + 2. Just wow - it's gotta be one of the best remasters/remakes I've ever played! If you experienced this series back in the day and haven't got around to this new version just yet, what are you doing? Drop everything else right now and go play it. One other game I'm still chipping away at is Marvel's Avengers. It's a fun game, but I'm not quite hooked yet.
A few other games I'm looking to spend some time with this weekend include Hotshot Racing and the original Prince of Persia: The Sands of Time. Hotshot Racing has been developed with the assistance of Sumo Digital - known for arcade-style racers like OutRun 2 and in more recent times Team Sonic Racing, and is available now on Xbox Game Pass. As for Prince of Persia, you can probably guess why I'm checking it out (thanks, backward compatibility). Enjoy your weekend, everyone!
PJ O'Reilly, Contributing Writer
Hello. As usual I'm going to spend my entire weekend trying to keep up with all of the great stuff that keeps popping up on the frankly ludicrous Xbox Game Pass. I've been getting to grips with Hotshot Racing, which is just a really fun arcade racer with amazing old-school aesthetic, and I'm also going to be jumping into Black Desert, a game I've been meaning to try for aeons now.
Elsewhere, I've been playing Wasteland 3 pretty intensely for the past week and it's absolutely living up to my high expectations so far with some witty writing and properly chaotic and gruesome turn-based shooting action. I hope you all have a fun weekend, whatever you're playing or getting up to, and stay safe out there!
Which Xbox games will you be playing this weekend? Let us know in the comments.