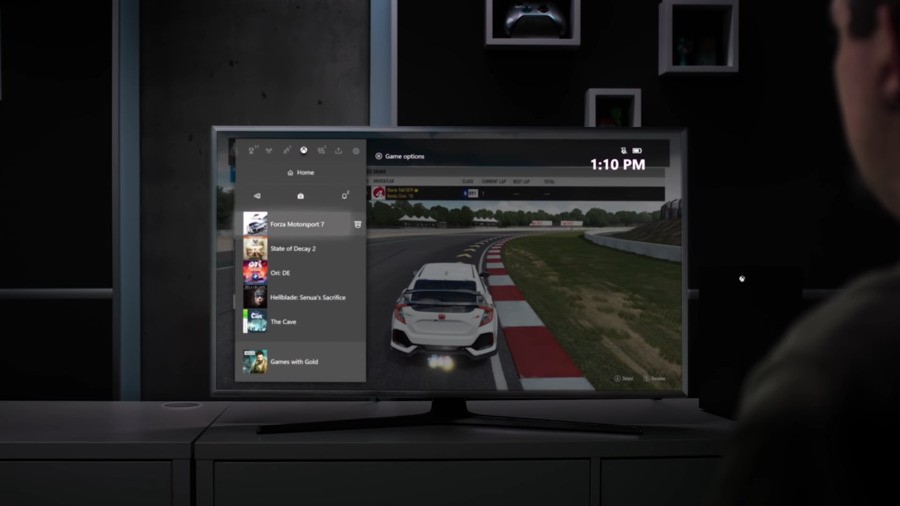 Hopefully by now you've been able to lock in your Xbox Series X and/or Xbox Series S pre-order (if you wanted one), and you're eagerly awaiting the chance to get your hands on your new purchase later this year.
But what about your TV? Both the Xbox Series S and Xbox Series X are powerful machines, and if you've got an older TV, you might not be able to take advantage of all of their features.
We've rounded up some commonly asked questions about this below:
Will the Xbox Series X|S work on my current TV?
As long as your television comes equipped with an HDMI port (which practically all TVs have done for the past decade), then the two new Xbox consoles will work without any issues, just like the Xbox One.
Of course, if your TV only outputs at a maximum of 720p or 1080p, then you won't be able to take advantage of the 4K and 1440p resolutions targeted by the Xbox Series X and Xbox Series S respectively.
I want to run my Xbox Series X games in 4K. What do I need?
Firstly, you need a television that is capable of outputting 4K Ultra HD signals. The vast majority of televisions being advertised on the market right now support this feature, and you'll actually find that they're not overly expensive - they can go as low as £300 / $300 or less in some cases.
Most of these TVs will allow you to play games on Xbox Series X at 4K resolution and 60 frames per-second (which is the target performance), but for the select titles that also support 4K at 120FPS, it gets a bit more complicated.
How can I play games at 4K, 120FPS - and what is HDMI 2.1?
There are a select few titles currently advertising support for 4K resolution at 120 frames per-second on Xbox Series X (such as Ori and the Will of the Wisps) and if you want to be able to enjoy these games at their maximum resolution and frame-rate, your TV will need to be equipped with one of the brand-new HDMI 2.1 ports.
The Xbox Series X comes with an HDMI 2.1 compatible ultra-speed cable in the box, but if you plug it into an older HDMI 2.0 port (which is what the majority of TVs currently use), you'll only be able to get a maximum of 60FPS when playing at 4K resolution.
Ultimately, TVs with HDMI 2.1 ports are still quite rare at this point in 2020, but you'll find enough of them on the market if you want that improved performance when playing supported 120FPS titles in 4K.
How do the Xbox Series X & HDMI 2.1 affect latency?
Here are some of the latency-related benefits, as highlighted by Microsoft:
"Microsoft is an active member of the HDMI consortium, and the team worked hard to shape the HDMI 2.1 standard to support features important for Xbox Series X in a number of areas, including:
Transmission time to the TV: HDMI 2.1 supports up to 4k at 120 Hz which allowed the team to reduce frame transmission time from 16.6ms to 8.3ms, without sacrificing on resolution. This is an automatic 8.3ms latency improvement on TVs that support it and benefits games at all framerates.
Variable refresh rate (VRR): When games miss their frames, VRR will show the result with the lowest possible latency. 120 Hz TVs that support VRR typically have very large timing windows which makes above 40FPS performance free of screen tearing.
In-TV latency: Xbox Series X invokes Automatic Low Latency Mode (ALLM) on capable TVs to automatically enable Game Mode, removing any work previously required of gamers."
While some of these features (VRR and ALLM) were actually added to Xbox One S and Xbox One X back in 2018, Xbox Series X's HDMI 2.1 tech looks set to truly unleash their potential in the next generation.
Is your TV ready for next-gen gaming with Xbox Series X?
Unless you're still running a TV from the mid-2000s, we're almost certain your television is ready for next-gen gaming with Xbox Series X (as well as Xbox Series S)! We suggest doing some thorough research if you're thinking of a buying a new set to take advantage of the Series X's high-end features, but ultimately, both the Xbox Series X and Xbox Series S are going to look great no matter what TV you play them on when they arrive this November.
Do you have any further questions for us about TVs and Xbox Series X|S? Ask us in the comments.