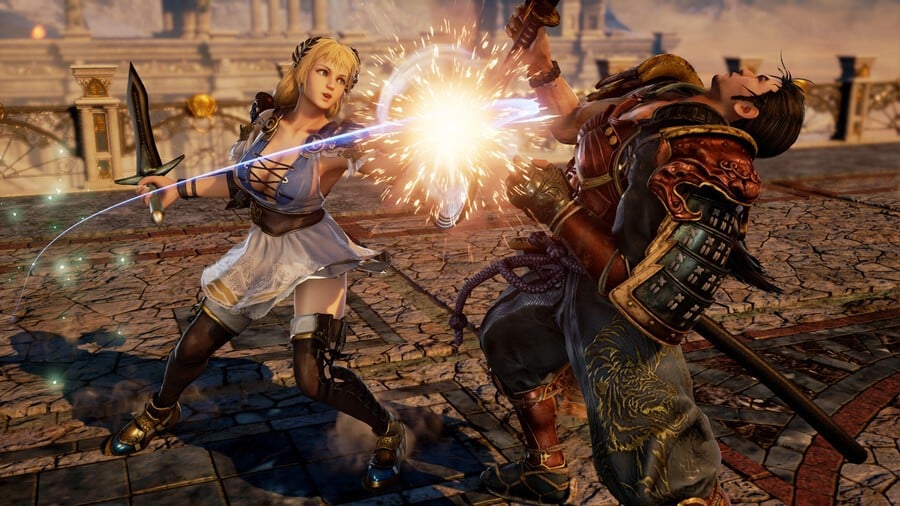 Welcome to the weekend! This past week saw the release of a handful of new Xbox One games, two new additions to the Xbox Game Pass library, and a massive Xbox sale including discounts on over 300 games, bundles and add-ons. Here's what we're playing over the next couple of days:
Fraser Gilbert, News Editor
I've been keeping a keen eye on this week's Xbox Shocktober in Summer sale, and I might just bite on some purchases over the weekend. The Walking Dead: The Telltale Definitive Series is a collection I own in many forms but not in its definitive state, and I'm also interested in picking up Ghostbusters: The Video Game: Remastered.
The two most recent additions to Xbox Game Pass are both on my radar as well - I've never played Soul Calibur VI but I've enjoyed the series in the past, and while I've heard great things about Out of the Park Baseball 21, I've also never had a chance to try it until now. Looks like a busy weekend ahead! Have a good one, folks.
Liam Doolan, News Reporter
This weekend I'm diving back into Minecraft Dungeons to try out the first DLC pack. I really enjoyed what the base game included but was admittedly left wanting more - so this and new free content (featuring pandas) should be enough to satisfy my dungeon-crawling cravings.
SoulCailbur VI is another game I'll be spending some quality time with over the next few days (thanks, Xbox Game Pass). I was a big fan of the second game back in the day, but haven't played much of the series since then so I'm interested to see how it has evolved over the years. The fact Geralt of Rivia from The Witcher series appears as a guest fighter makes it even better. Happy gaming, everyone!
Which Xbox games will you be playing this weekend? Let us know in the comments.