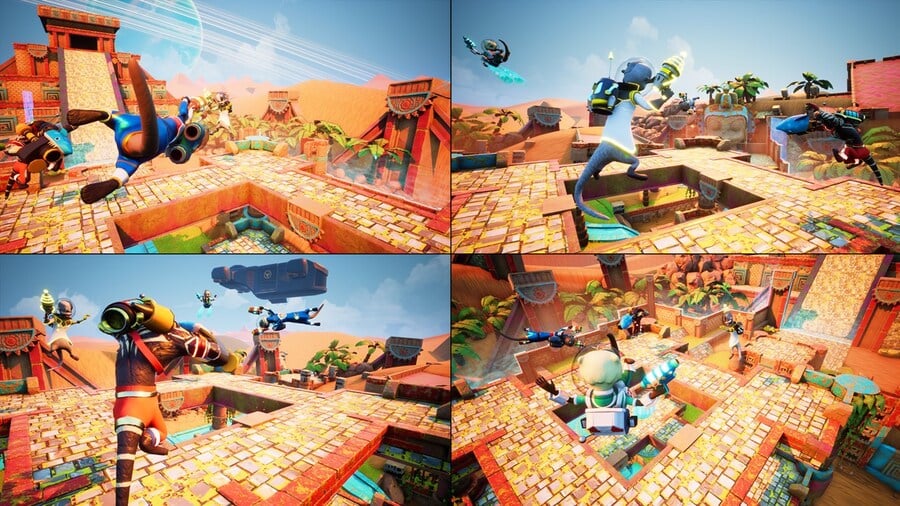 Unless something changes over the next few days, it looks like next week will be a quiet one for new releases on Xbox. That said, hunting enthusiasts can look forward to Hunting Simulator 2, and there are some intriguing indie titles on the way including party shooter The Otterman Empire and Clash Force - a run-and-gun love letter to 80s cartoons.
Let's take a look at the list below:
---
Hunting Simulator 2 (June 30): "With your hunting dog by your side, explore the Texan desert and forests of Colorado and Europe as you track down 33 animal species. Choose your gear from over 160 official weapons, accessories and clothing items (including Browning, Winchester and Bushnell)."
The Catch: Carp & Coarse (June 30): "Take on the hunt of a lifetime as you target and pursue monster sized fish around the world. With 35 species to hunt you'll have to work up your strategy, skill and tactics to catch every boss fish in each venue."

The Otterman Empire (July 2): "An intense quick-fire party shooter with jetpacks set in a world where otters rule! You must gear up, strap on your jetpack and travel across the galaxy in havoc causing, party game mayhem!"
Alphadia Genesis (July 3): "Engage in intense 3D turn-based battles with beautifully rendered character visuals, vibrant Energi and Break Skills!"

Demolish and Build (July 3): "Your company is going global. Use big machines to demolish huge buildings or go close and personal and use your hammer. Buy land properties, upgrade your machines and hire workers in different parts of the world."

Clash Force (July 3): "Dodge enemies, shoot your foes, and collect better powerups to reach Crackman's fortress and save the day in this love letter to classic 8-bit run-and-gun action games and 80s cartoons!"
You'll find more details and screenshots for most of these titles over at Xbox Wire. Is there anything you're particularly looking forward to in this list? Let us know in the comments below.
[source news.xbox.com]