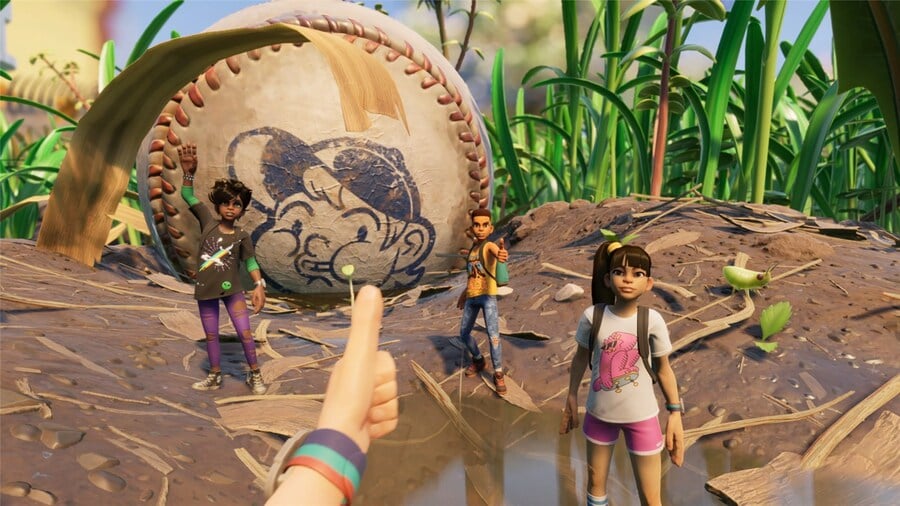 Welcome to the weekend! There are plenty of games to check out on Xbox over the next few days, including three more recent Xbox Game Pass additions, another set of Xbox Live Free Play Days titles, and two Xbox Insider exclusive playtests for Grounded and Drake Hollow. Here's what we're playing over the next couple of days:
Fraser Gilbert, News Editor
I bought the Crash Bandicoot N. Sane Trilogy last week and completed the first game of the three, so this weekend I'm planning to jump into Cortex Strikes Back and attempt the same. I also recently re-downloaded Sunset Overdrive - a game I never actually finished when it was released back in 2014 - so I want to try and complete it this time!
I'd also like to try the highly-rated free demo of Obsidian's Grounded this weekend, as well as the beta for action village building game Drake Hollow. I managed to pick up a closed alpha code for multiplayer shooter Rogue Company yesterday too, so I'll probably give that a try as well. Have a good one, folks!
Liam Doolan, News Reporter
It's not often I make use of the Xbox Insiders app - but earlier this week was one of those rare occasions when I used it to download the demo of Obsidian Entertainment's new survival game Grounded. How did they not make a game like this sooner? It's like Honey, I Shrunk the Kids crossed with A Bug's Life - that's probably the best way to describe it.
Can I also say it's educational - I'm learning about different types of insects and their daily patterns. I seriously can't believe we didn't get a game like this one sooner. If you do have access to the Xbox Insiders app, I'd recommend trying it out before the full release. And if you have arachnophobia, there is a special mode to make the game more accessible. If I can crawl away from this, I might play through the remaster of The Bard's Tale: ARPG on Xbox Game Pass. That's probably it for me this weekend!
Which Xbox games will you be playing this weekend? Let us know in the comments.