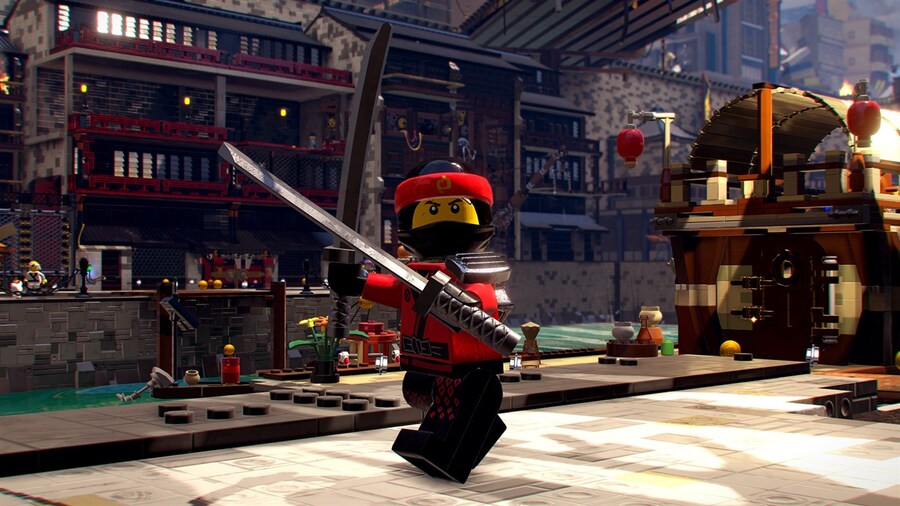 We feel like we say this every week, but we're really spoilt for choice on Xbox One this weekend! There are the usual Free Play Days titles and new Xbox Game Pass additions including Final Fantasy IX, but there are also some incredible Xbox Live deals on offer, including NBA 2K20 for just £2.49 and The LEGO Ninjago Movie Video Game for free! Here's what we're playing over the next couple of days:
Fraser Gilbert, News Editor
I've been holding off downloading the Xbox Game Pass version of NBA 2K20 due to its large size (and my slow internet), but now that it's £2.49 for purchase, I've finally started playing and enjoying it. I also took advantage of the free deal for The LEGO Ninjago Movie Video Game, and while I've already played bits of it, I'm hoping to spend more time with it over the weekend. You can't go wrong with a LEGO game!
Something else I re-downloaded recently was Halo: The Master Chief Collection, so I'm hoping to jump back into the campaigns and play some classic multiplayer. I've still got my eye on this week's Xbox Live sale, too - particularly some of the bargains at £5 or less - so I might yet add Horizon Chase Turbo, Onrush, Daytona USA and Burnout Paradise Remastered to my already vast Xbox library. Have a good one, folks!
Liam Doolan, News Reporter
I've been jumping from one game to another all week, as I can't seem to decide what to play. There are so many options after all (thanks, Xbox Game Pass). I guess one title I should put at the top of my list this weekend is Final Fantasy IX. As you might recall, it got an XBGP release earlier this week, and it's one FF entry I haven't ever played before.
Apart from this, the rest of my spare time will probably be spent in Halo: The Master Chief Collection, PUBG and Star Wars Battlefront 2. Unfortunately, I didn't get around to revisiting Star Wars Jedi: Fallen Order last weekend, so maybe I'll find time for that as well over the next few days.
PJ O'Reilly, Contributing Writer
Hello. I've been absolutely stuck down a Gears of War e-hole since playing through Gears Tactics for review a week ago - I'm currently almost done with the excellent fourth entry and have the fifth installed and ready go for when I'm done- and I'd be lying if I said I don't find sticking Locust grunts with grenades and cutting them in half with my lancer chainsaw just as hilarious now as it was back in 2006.
Elsewhere, I've also picked up NBA 2K20 for ludicrously cheap this week so I'll be getting my sports fix from that for the foreseeable future – I am also partial to a bit of the excellent NHL 20 – and have also just nabbed Burnout Paradise Remastered and Horizon Chase Turbo from this week's Xbox Live sale offerings. Hope you're all staying safe and have a good weekend!
Which Xbox games will you be playing this weekend? Let us know in the comments.