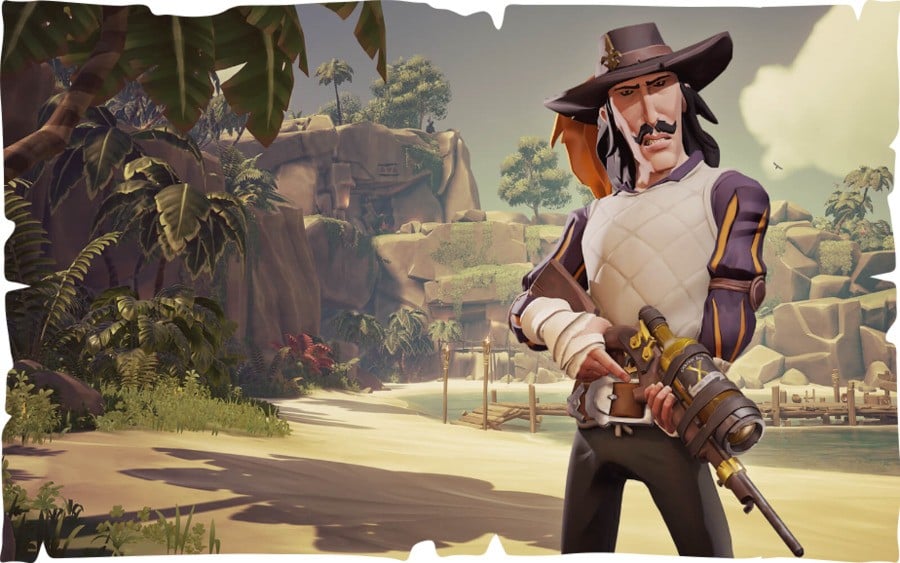 It might not feel like it, but Rare's Sea of Thieves released a whole two years ago back on March 20, 2018. The game has come a long way since then (check our recent review), and to celebrate its anniversary, there are a bunch of freebies players can take advantage of over the next few days.
Let's start with the biggest one -- you can play it for free! Sea of Thieves is part of the Free Play Days weekend through March 22nd, so you can start downloading it right now on Xbox One.
You can also get access to a few bonus add-ons. A Spinal Figurehead for your ship can be claimed by watching Rare's anniversary stream later today on Mixer (5-7pm GMT), an 'X Marks the Spot' Eye of Reach will be awarded to everyone who plays the game between now and March 27th, and Xbox Game Pass Ultimate members can take advantage of a beautiful Ori and the Will Wisps inspired livery.
There are some other bonuses you can find over at the Sea of Thieves website, and don't forget that the recent Heart of Fire update is available right now. Additionally, it's been announced (thanks Eurogamer) that the game's PvP Arena mode will also be getting an overhaul next month.
What are your favourite memories with Sea of Thieves from the first couple of years? Let us know below.
[source seaofthieves.com, via eurogamer.net]