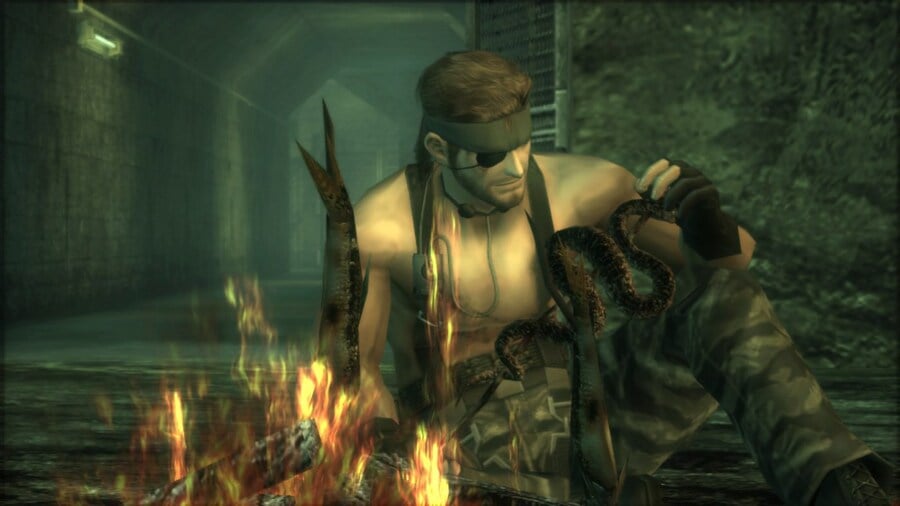 There have been tons of reports over the past year that Konami was looking to revive Silent Hill and Castlevania, but one franchise that has remained relatively quiet is Metal Gear Solid. However, a new report suggests that not only is the company looking at bringing back the series, but could be working on a remake of Metal Gear Solid 3: Snake Eater.
The report comes from VGC, which claims to have heard about Konami's future plans. It's said that multiple sources have "suggested" a remake project is in the works and may be centred around Metal Gear Solid 3: Snake Eater, rather than the original game which some had thought was in the works.
While many believed BluePoint Games would be helming the project - which has recently been acquired by PlayStation - sources have told VGC that it's in fact been developed by Virtuos, the team behind the recent Switch ports of Dark Souls and The Outer Worlds, along with work on Battlefield 1 and Horizon Zero Dawn.
As for the first two entries, it's added that Konami is planning to remaster those titles once again for current-gen systems, in anticipation of the remake.
This all comes after speculation that Konami would be closing down its gaming division earlier this year. Back in January, Konami shut down these rumours stating it has no intention of stopping game development.
Along with Metal Gear Solid, both Castlevania and Silent Hill are said to be making a comeback. With Castlevania, it's claimed the title will be a "reimagining" of the series, whereas the Silent Hill franchise will receive multiple instalments, per a report from earlier this year.
All of this information comes after Konami launched eFootball earlier this week, a game that is receiving an extraordinary amount of bad press due to its launch state. Players have been quick to mock the game, showcasing its various bugs in a hilarious fashion. It's been bombarded with thousands of negative reviews, pushing it down the ranks of Steam's recommendation chart. We hope these other beloved franchises fare better if they come to fruition.
How do you feel about the alleged plans for Metal Gear Solid? Drop us a comment and let us know.
[source twitter.com]