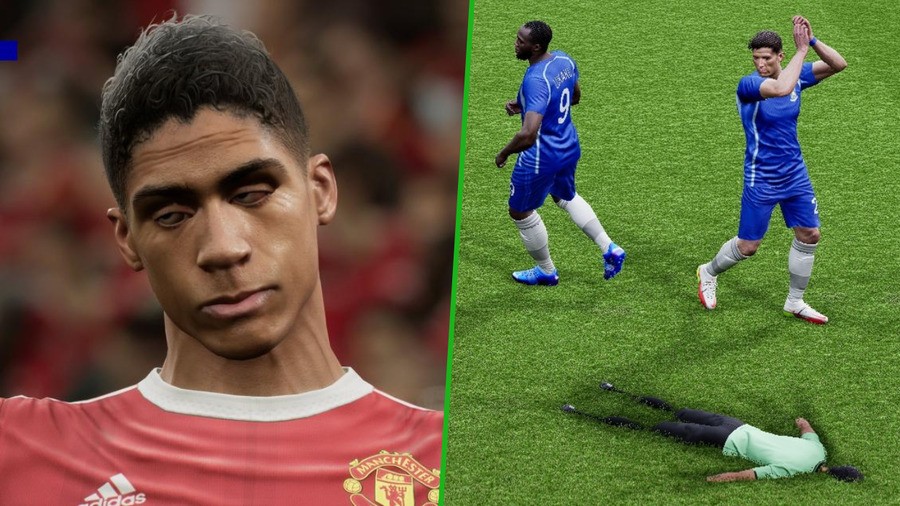 Just for context here, this writer is a massive Pro Evolution Soccer fan. The development team has done wonderous work with gameplay over the past 20 years, but, for whatever reason, the higher-ups at Konami decided to kill off the PES brand earlier this year, and the replacement is eFootball, which so far is shaping up like a dog's dinner.
After two years of development and an engine change (FOX Engine to Unreal Engine) which promised "photorealistic visuals", it's safe to say the initial launch is a long way away from those promises. The game is very much unfinished right now, graphically proving a step back from PES 2021, and packed with (often humorous) bugs.
Just take a look at some of the videos and images that are doing the rounds on Reddit:
Unfortunately the game has got off to a horrific start, with "Overwhelmingly Negative" reviews on Steam placing it as the worst-rated game on that platform, so there's a lot of work to be done for Konami to turn this around. Thad said, eFootball has plans for many new features throughout the rest of 2021 and beyond, but this initial first impression is a very worrying one for the new free-to-play game moving forward.
In terms of our verdict, we're equal parts amused and very saddened by the launch. We've played a few games and can see the potential for sure, but it's clear eFootball was in no state to be released this week, and ultimately it could take another year before it's even on par with what eFootball PES 2021 has offered until now. It's hard to fathom why Konami decided that the game was ready to be launched this early with so many issues.
Have you had a chance to try eFootball 2022 yet? Let us know what you think of it below.