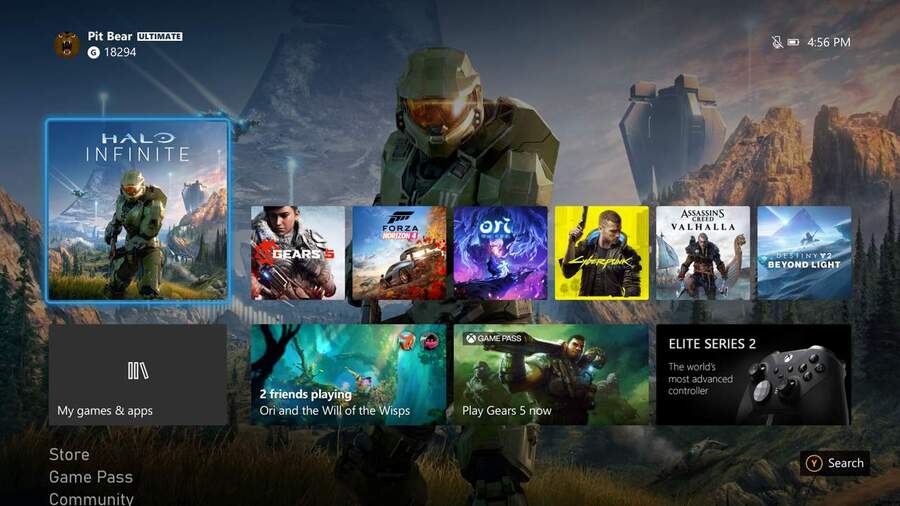 Xbox users have been craving a 4K dashboard for some time now, and now the feature is rolling out to more Xbox Insider members. While the feature was introduced to Alpha ring members earlier this year, users in the Beta ring will now find the upgrade available for them too.
As part of this week's Insider update, Xbox Series X owners connected to a 4K display will see the resolution increased. It's said to bolster the sharpness and text readability across the UI, including the home screen, guide and more.
"With today's update, Beta Insiders on Xbox Series X consoles connected to a 4K display can begin flighting the 4K Dashboard. This change means Home, Guide, and other areas of the UI will be displayed in a 4K resolution for increased sharpness and text readability."
There's still no word on when this feature will be rolling out publicly, but as it's reaching more and more members of the Insider program, we wager it won't be too long before it's in the wild. Hopefully by the end of 2021 at least!
Have you managed to experience the 4K dashboard yet? Let us know in the comments below.
[source news.xbox.com]