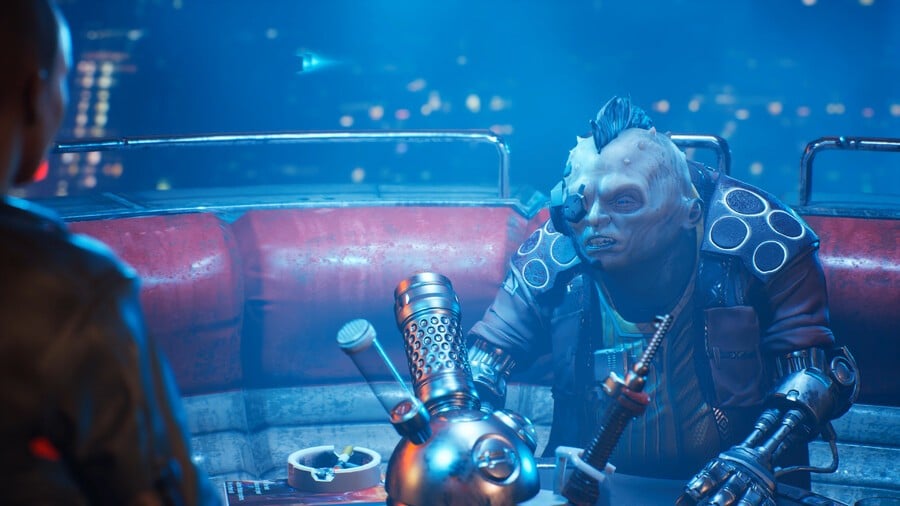 Interestingly, The Ascent has launched two PC versions. One for Steam and another via Xbox Game Pass for PC. Both are different, most notably in the fact that the Steam version includes DLSS (Deep Learning Super Sampling) and ray tracing support - something Xbox Game Pass for PC members are sadly missing out on.
Thankfully, the team at Neon Giant is aware of the issue and has said a fix is on the way to ensure Xbox Game Pass for PC members get the same benefits. As spotted by Eurogamer, numerous fans on Twitter have expressed concerns over the lack of features, which the developer has responded to.
It's strange that two versions of the game launched on PC with considerable graphic options missing. There's no word on when the update will come to light, but hopefully it's sooner rather than later.
Unfortunately for console players, the Xbox Series X and Series S release of the game won't support ray tracing, something the team at Neon Giant confirmed in an interview with Wccftech.
Whether it will be a feature to come down the road remains to be seen, but with the solid reviews from critics and a positive technical analysis of the game, we wouldn't be all too surprised if it did.
Have you checked out The Ascent via Xbox Game Pass for PC? Let us know in the comments below.