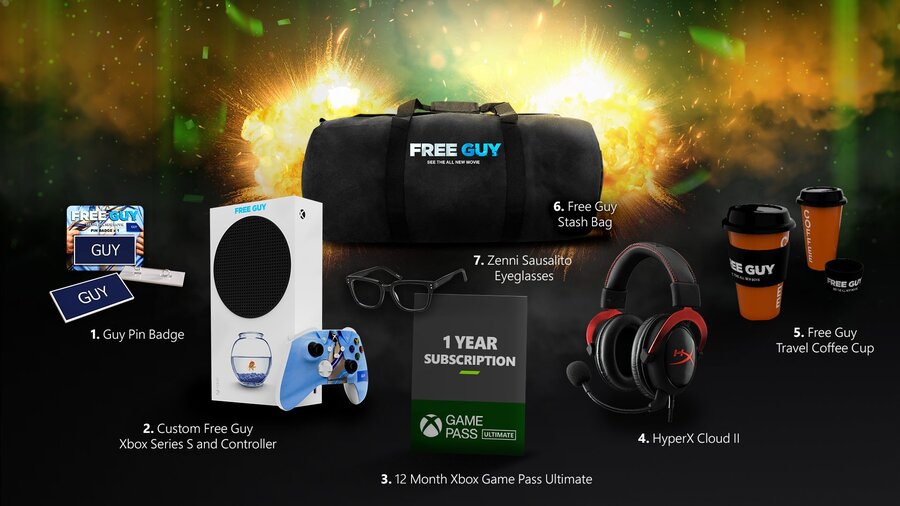 We haven't seen too many custom Xbox Series S designs thus far, at least not in an official capacity, but Microsoft is giving one away to celebrate the release of Free Guy, along with a custom controller and various other goodies.
You can see the full selection below, which includes a Free Guy Stash Bag, HyperX Cloud II headphones, 12 months of Game Pass Ultimate and more. To enter, you simply need to follow the instructions outlined in this tweet:
As you can see, the competition is unfortunately limited to residents of the US alone, and you must be 19 or over to enter. It ends at 12pm PT on Friday, August 20, so you'll need to get your entry in before then.
This collaboration surrounding Free Guy isn't totally out of the blue, as it's already been confirmed that the film features vehicles from Halo, with star Ryan Reynolds even posing in front of a giant Warthog at a red carpet event recently!
Thoughts on the custom Xbox Series S and controller? Let us know down in the comments below.