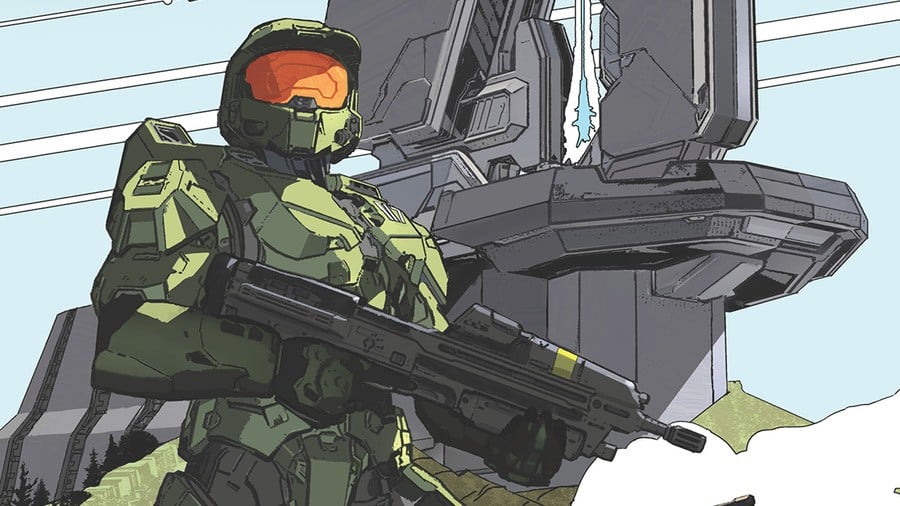 343 Industries has announced that it has partnered with Dark Horse to create an all-new Halo Encyclopedia, set to be 25 percent larger than the previous 2011 edition, and planned to arrive on March 29, 2022.
It's said to feature "fresh and newly-captured game assets and content pieces to sit alongside a few well-known classics, to brand-new art pieces that depict both elements you already love and a healthy slice of items from extended fiction", along with "the eleventy gazillion words we've woven to pack into your canon-curious craniums".
Here's what 343 franchise creative director Frank O'Connor had to say about the reveal:
"It is a vast amount of work. And the effort, imagination, and heart that has been poured into this would make a pretty fascinating exhibit on its own, but it's also a privilege to share it with you. To show you just some of what's been built over the first twenty years, even as we set about building the next twenty.
We hope you enjoy reading it even a fraction as much as we enjoyed putting it together. Read it the way you want. One page at a time, or let curiosity take you on its own journey."
As we mentioned previously, the all-new Halo Encyclopedia will be available on March 29, 2022, and while pre-order details have yet to be revealed, 343 says they will be announced "very soon". We're looking forward to this one!
Will you be picking up the new Halo Encyclopedia next year? Let us know down in the comments below.